Bespoke Artwork
Your Julia Nance Portraits bespoke experience is all about you, your family and creating memories. It's our goal to deliver stunning images that capture personality and will look beautiful in your home.
We understand that every family and individual has their own unique desires for the outcome of their photo session. Most families spend between $500-$3500, however, there is no minimum spend and plenty of options to suit all budgets. You can even chat with us about payment plans too!
INVESTMENT GUIDE:
Your Bespoke Portrait session fee is $250, and includes an in-home or Skype consultation (pre-session), your photography experience, two 8×10″ matted prints ($250 value), and your very own photo reveal and design appointment at our studio.
Scroll down to discover our beautiful product range and investment guide:
Wall Art
Every home should have beautiful artwork adorning it's walls, and what is better art than the beauty of you and your family?

Not only does displaying photographs of ourselves increase self esteem, you create a unique environment that is welcoming, loving and uniquely yours.
Julia Nance Portraits offer a range of wall art finishes to ensure you can find a perfect style for your house. We can discuss appropriate finishes and sizing at our pre-session consultation, where you will receive expert advice on what will work for your space.

All wall art pieces and collections come with their matching digital file(s).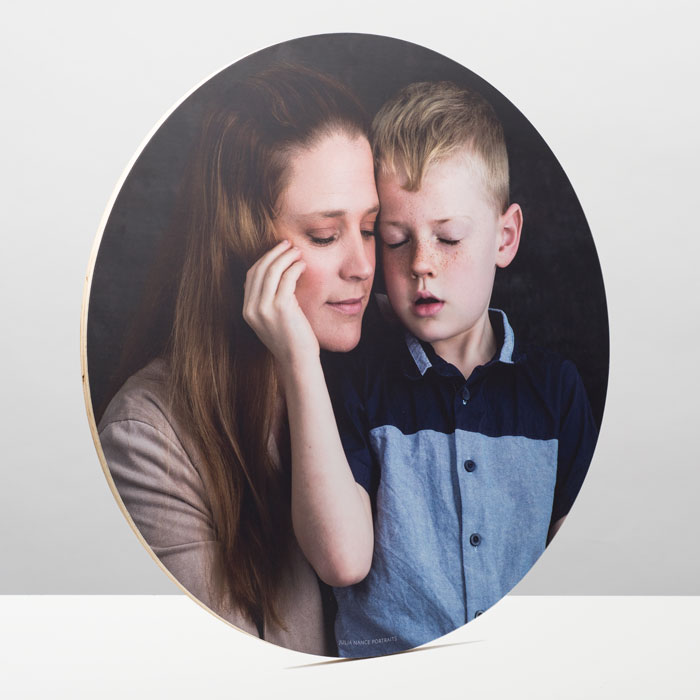 Wood Prints
A smooth, unique ready-to-hang option for your wall.
Available in round, square, or rectangle, wooden prints are a beautiful way to present your images in a way that you've never had before. These prints have a beautiful matte laminate for a superb finish, and have a groove in the back for easy hanging - no frame required!
Wood prints start at $500 (Small) and up to $1200 (Grand).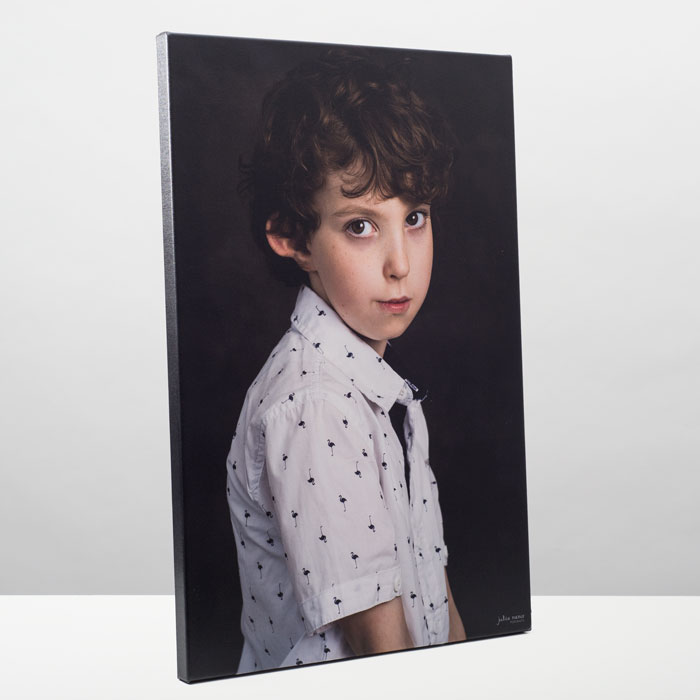 Canvas Prints
A wall print that really 'pops'.
For a 'pop' off the wall, canvas prints are a really popular choice and are a durable, long-lasting ready-to-hang option. Only the very best archival canvas and inks are used to create these masterpieces, and they come with a 75-year guarantee. You can purchase canvas prints on their own or in a collection, and you can choose from square or rectangle sizes.
Canvas prints start at $500 (Small) and up to $1200 (Grand).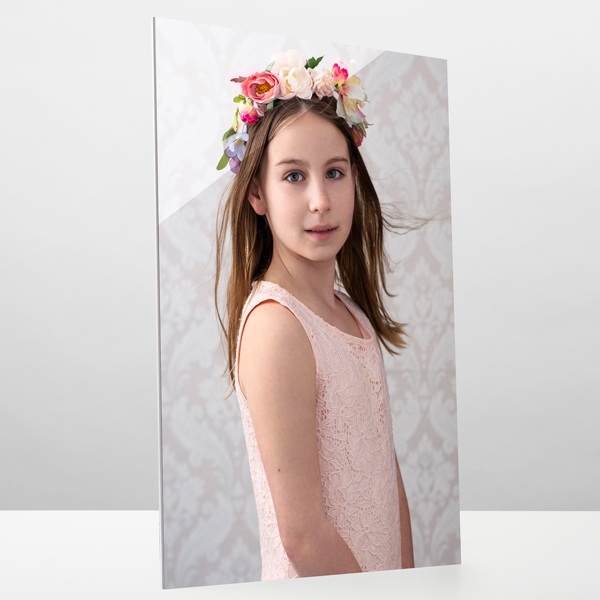 Acrylic Prints
For a sleek, modern look.
Made to the highest quality, acrylic prints use photo grade plexiglass which is diamond polished and hand buffed for a sleek, glossy look to your artwork. They look fabulous as a statement piece on the wall, and the plexiglass has a 30-year guarantee against fading and yellowing. Acrylic prints can be ordered square or rectangular, and you can choose from individual prints or multi collections.
Acrylic prints start at $500 (Small) and up to $1200 (Grand).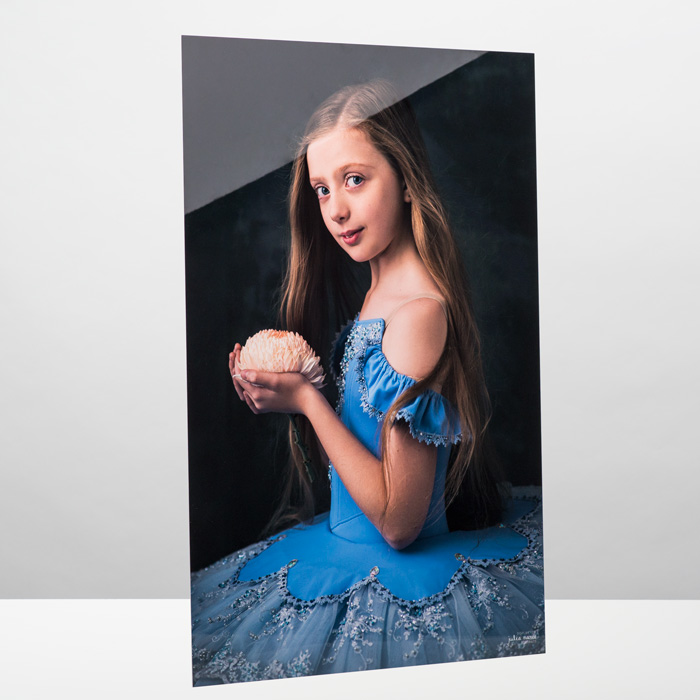 Metal Prints
Longlasting, durable and modern.
Metal is a sleek, modern, and showstopping option to really 'wow' you and your guests. They have an optimum high-gloss finish, which is not only waterproof, but it is also resistant to scratching, chemicals and staining. Metal prints are some of the longest-lasting photographic mediums on offer. You can order metal prints in round, square or rectangle designs.
Metal prints start at $500 (Small) and up to $1200 (Grand).
Framed Prints
For a traditional look.
Framed prints are always a very popular choice. They can easily tie in with existing artwork you may already have, while still looking modern and clean. You have the choice to purchase frames with a black, white or oak timber moulding, and each print comes with a white archival matte (traditional, or floating print), and you can choose from a straight or torn edge print.
Framed prints start at $500 (Small) and up to $1200 (Grand).
All of our wall art finishes come in a range of beautiful collections. These are standout designs that create amazing features in your home. 


Keepsakes
Keepsake options are perfect for those who love to sit down together and remember their experiences.

These products will create family time, and they're great to hold in your hands, look through, and share with visitors.

These are also great alternative options for those who don't currently have space on the wall to put up artwork. You might also consider some of these keepsakes to give away as gifts to extended family members too!

At your pre-shoot consultation we can discuss your space, the design of your home and what keepsakes might work best for you.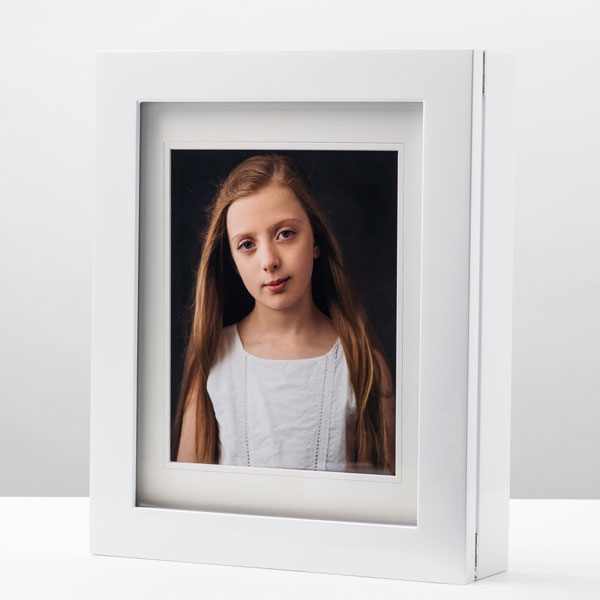 Heirloom Portrait Box
Presented as a stunning keepsake, heirloom portrait boxes are a beautiful way to treasure a range of prints from your session. The portrait box includes 10, 15 or 20 8x10" pearl lustre matted prints. The versatility of these prints allows you to sit with your family to relive your story again and again, or to frame your prints on the wall to surround yourselves with your beautiful memories.

The portrait box has a glass window and can sit upright (horizontally or vertically), and act as a frame for your prints.

The Heirloom Portrait Box starts at $1000 for 10 matted prints.
Fine Art Albums
A beautiful story to keep for a lifetime. Printed by one of Australia's best photobook suppliers exclusive to professional photographers, these fine art albums are absolutely stunning.

Each double-page spread is printed on smooth fine art paper and hand-bound to a flush mount finish. With lay-flat pages, your album showcases quality and comes with a certificate of authenticity.

To personalise your album, you can select your album cover material and colour from our studio swatch box, and choose on your own embossing words too.

The Heirloom Albums starts at $1000 with 10 images.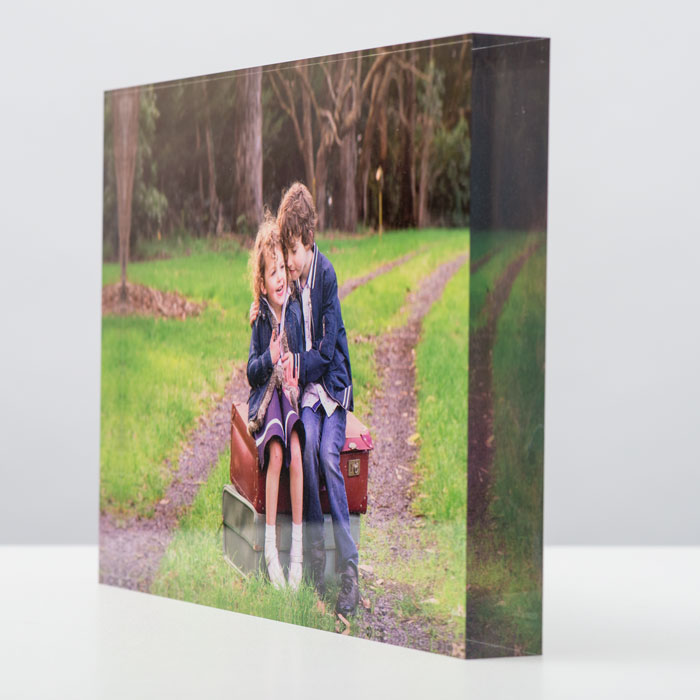 Desk Prints: Iceblocks
For a feature on your tabletops, desks, and dressers. Acrylic Iceblocks are a beautiful, polished tabletop artwork that give a three-dimensional effect. They are highly polished, and the thick acrylic allows for beautiful mirrored edge effects.

These prints are all freestanding and make a great statement to any room, and a great option if you don't have any hanging space in your home or office.

Iceblocks come in two sizes: 8x12" and 12x12", and pricing ranges from $300-$400.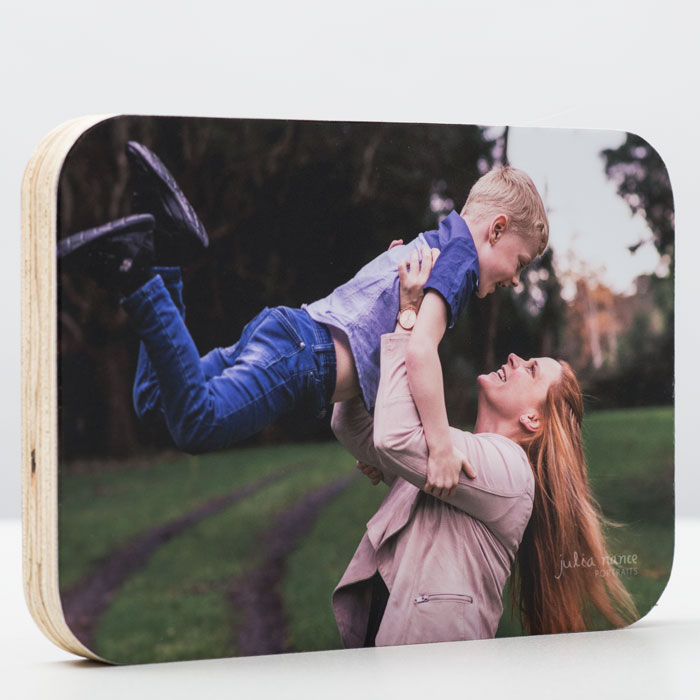 Desk Prints: Wooden
For a feature on your tabletops, desks, and dressers. Tabletop wooden prints are a great way to display a print in your home or office, without the need for framing or hanging.

They are freestanding (but you can hang them if you wish) and they have a beautiful timber edge which gives them depth and character. The surface of these prints has a smooth matte laminate for a stunning finish.


Wooden desk prints come in two sizes: 5x7" and 8x10", and prices start from $200-$300.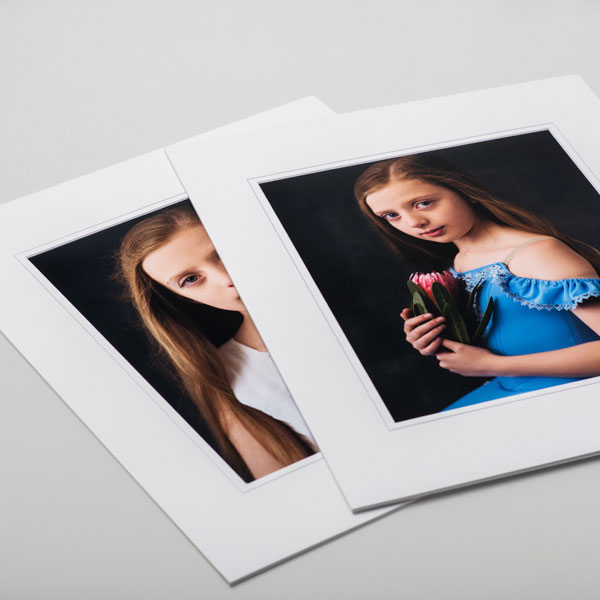 Matted Prints

Easy to frame yourself, or display on mini easels for a tabletop display. Matted prints make for perfect gifts to grandparents and relatives, and you can form a collection to add to with future photoshoots. Matted prints are beautifully printed on lustre paper, and have a smooth, pearl finish and beautiful colour.

Print sizing is 8x10" or 8x12" and matted in a clean, elegant white matte board to 11x14" size.

Matted prints are 8x10 or 8x12" (photo size), with external mat size to 11x14", and are priced at $125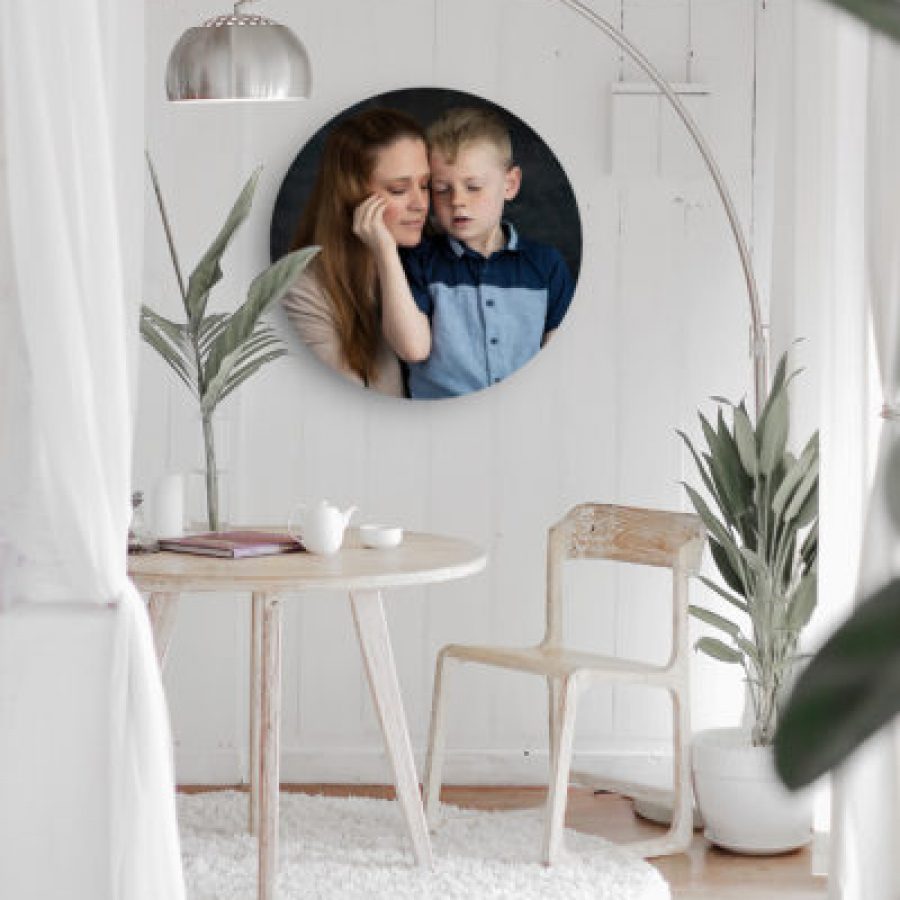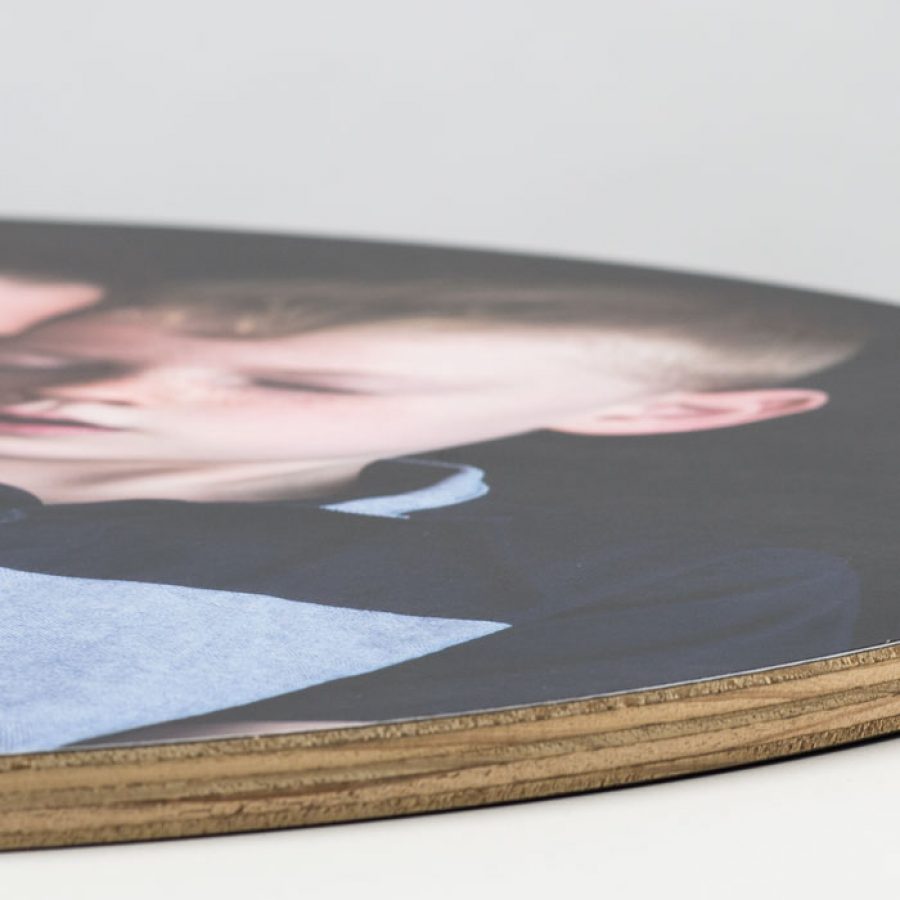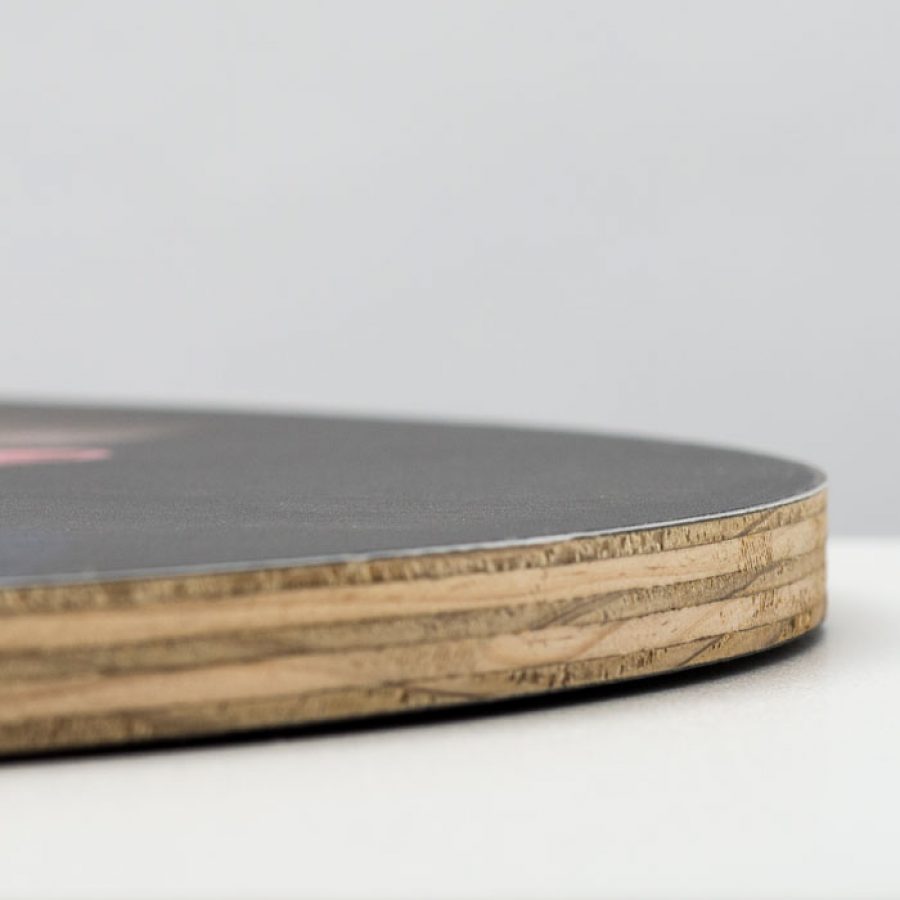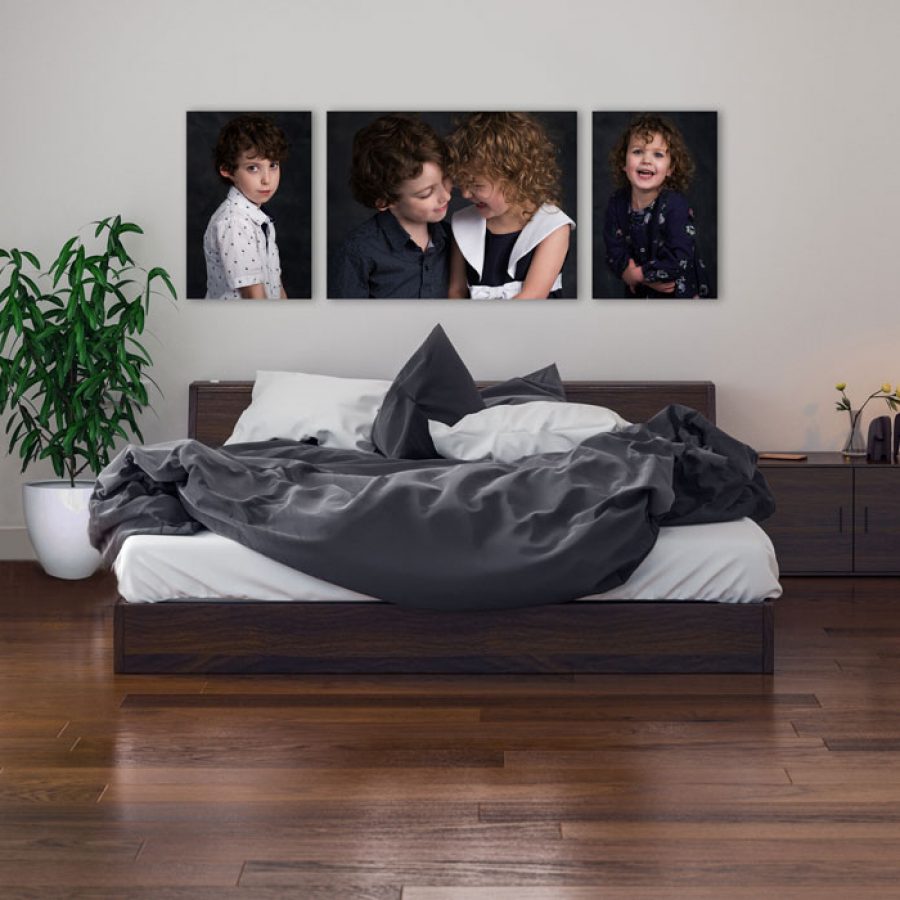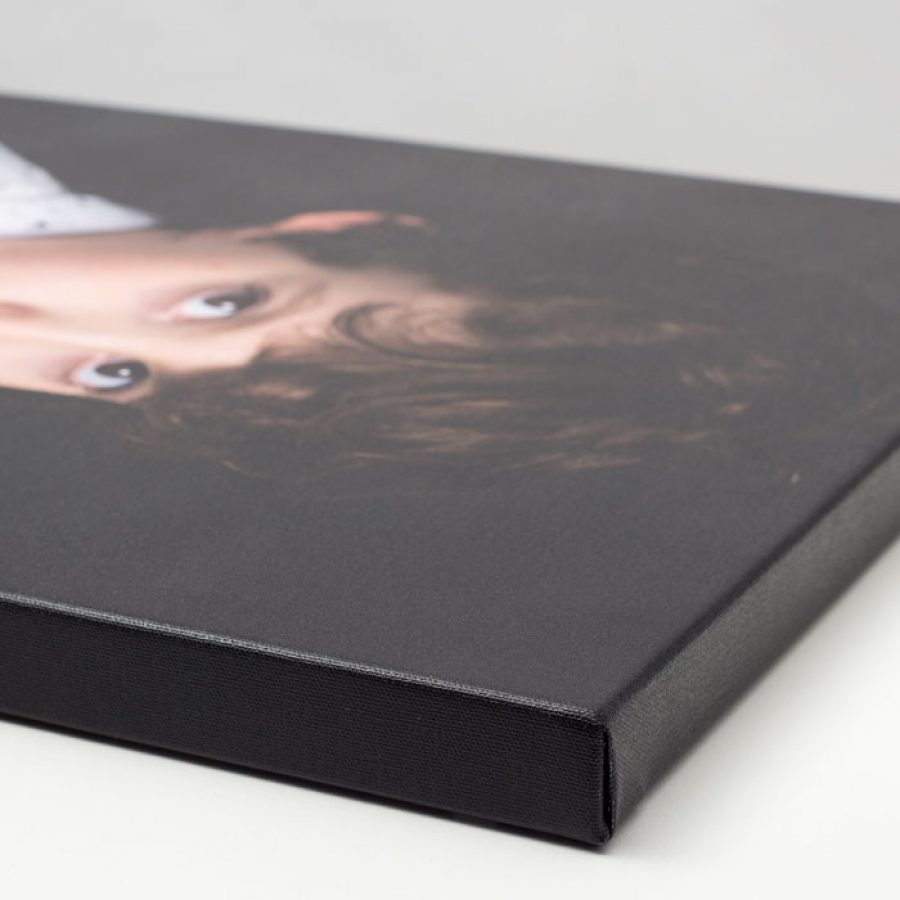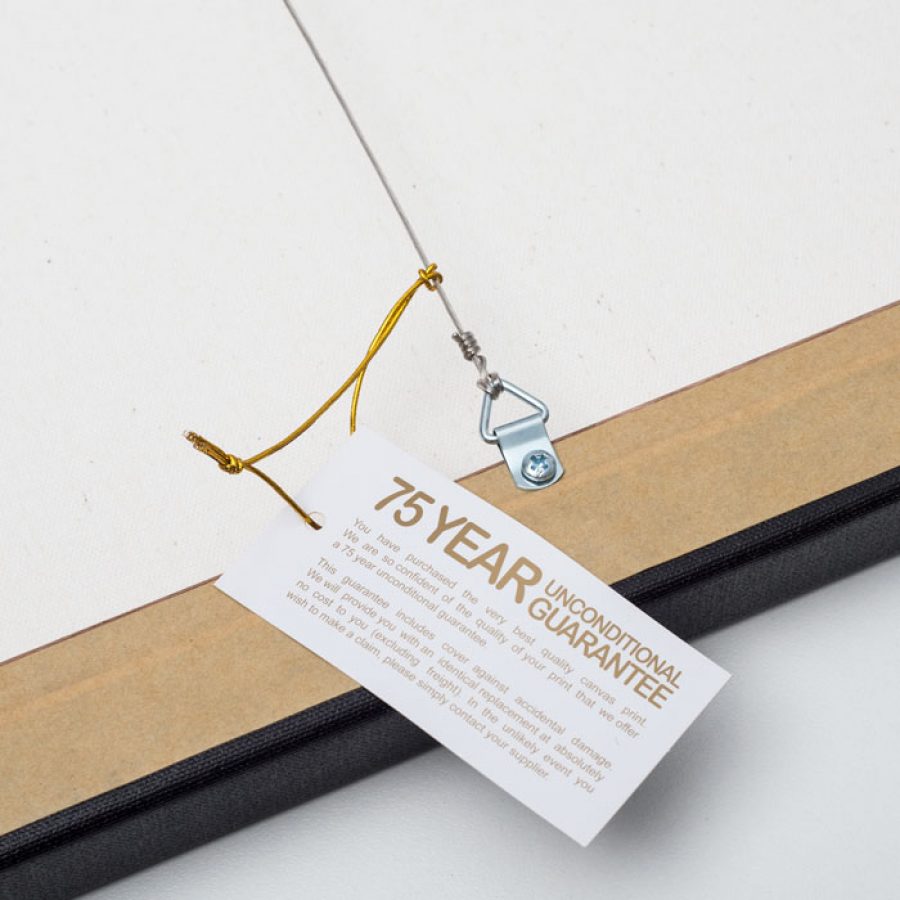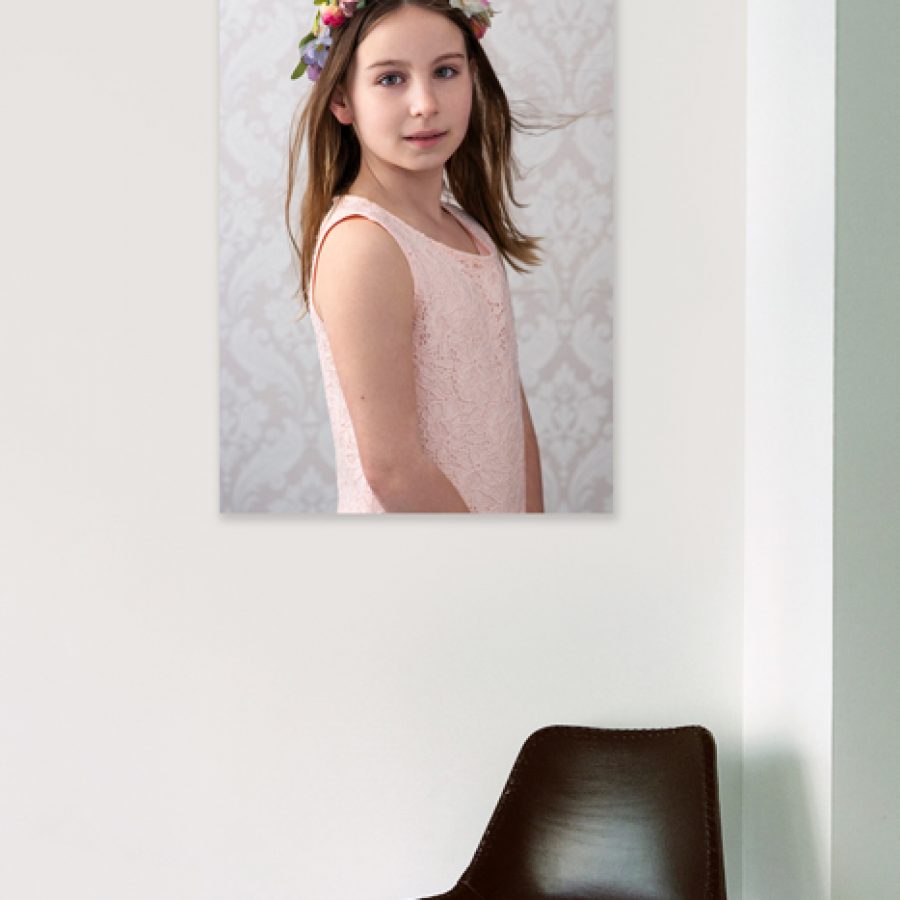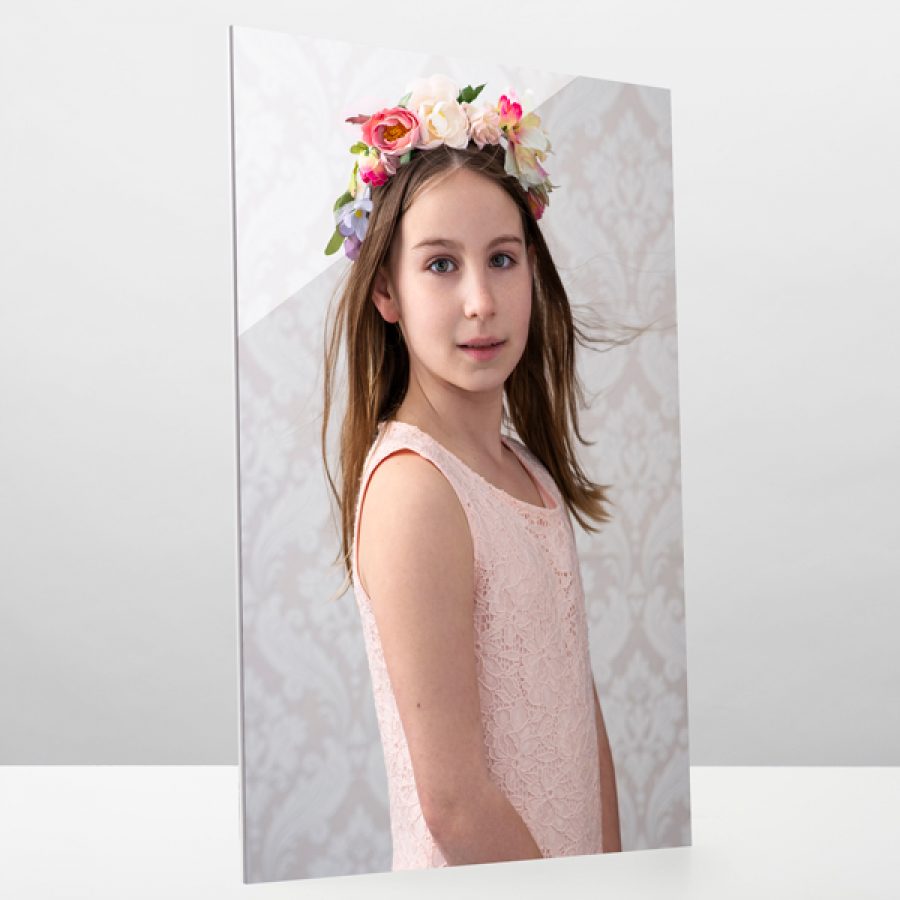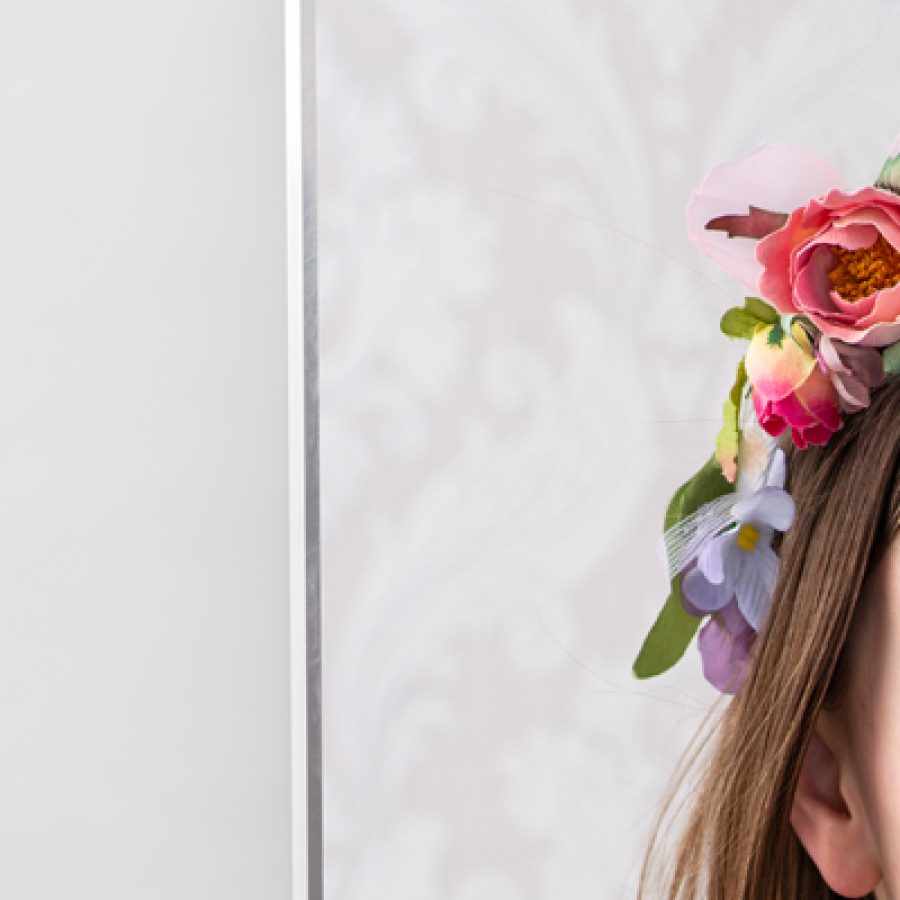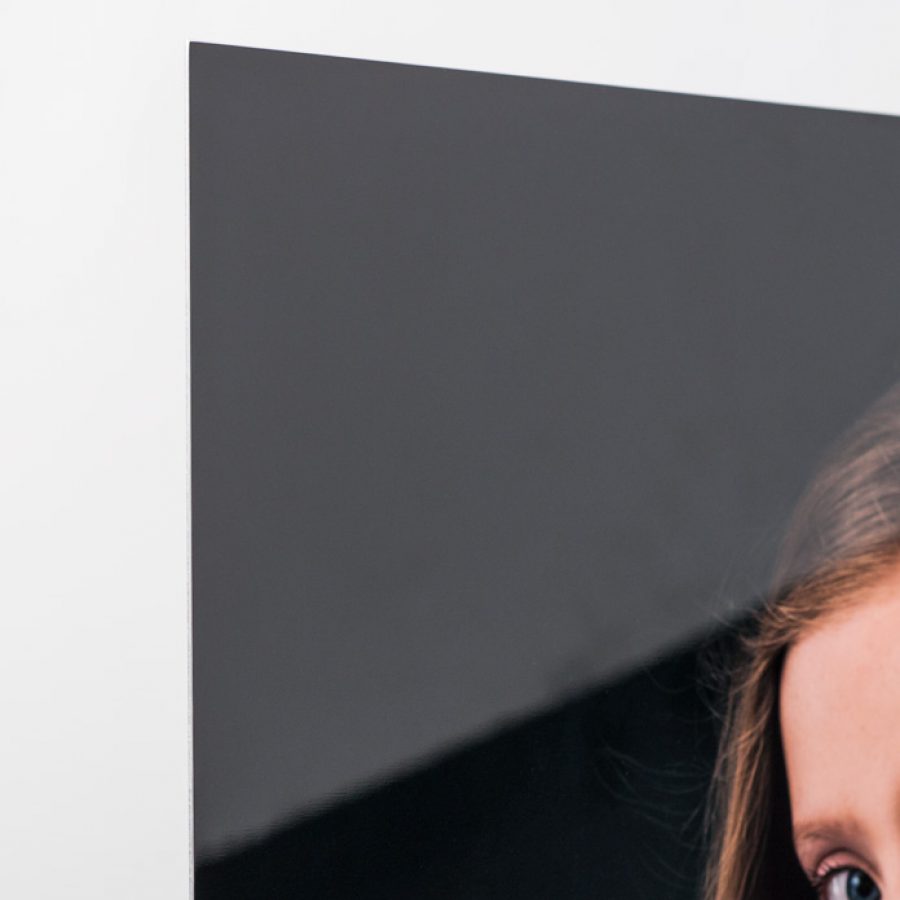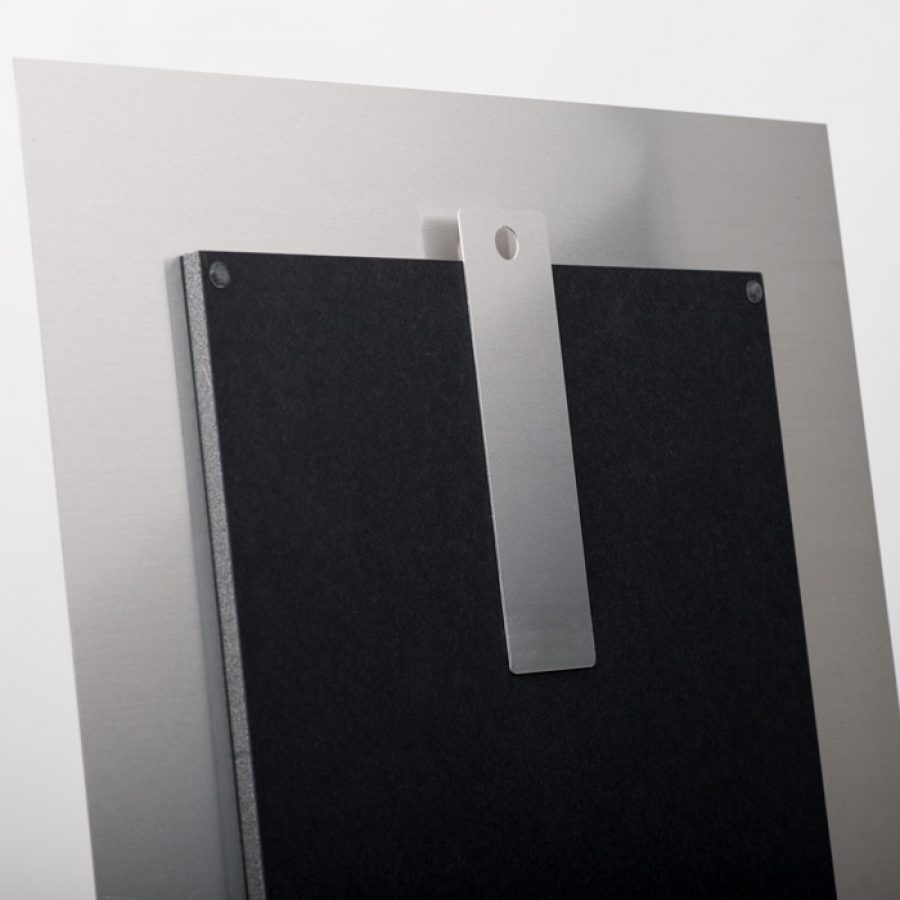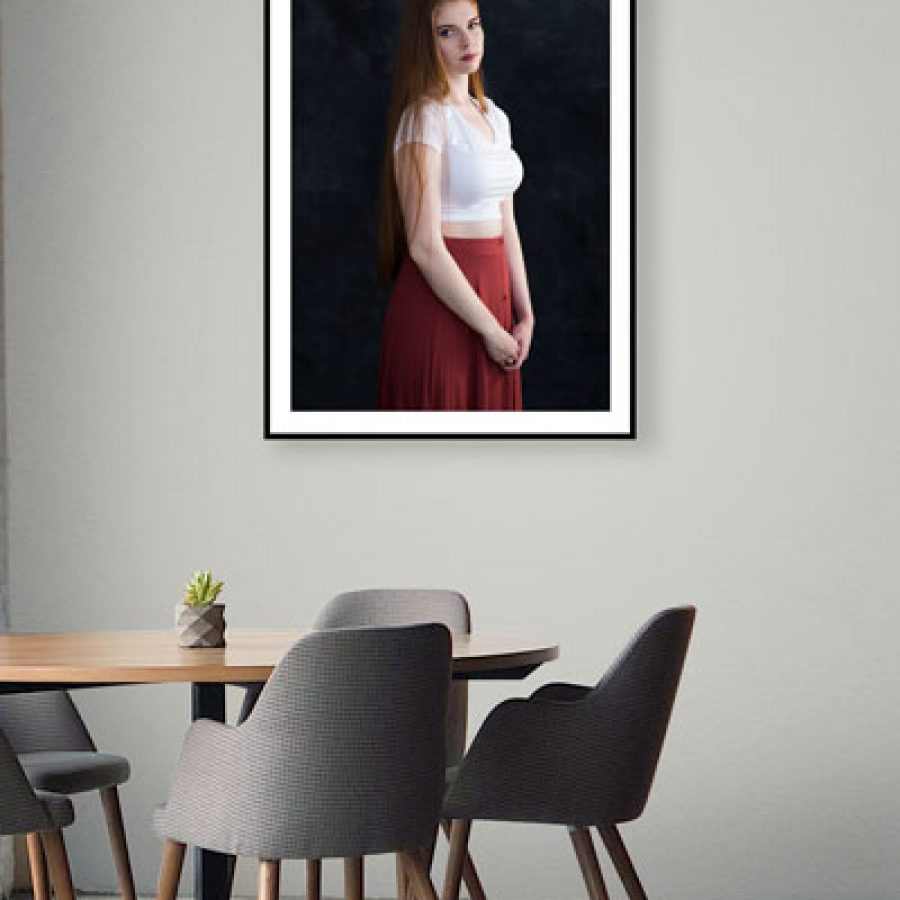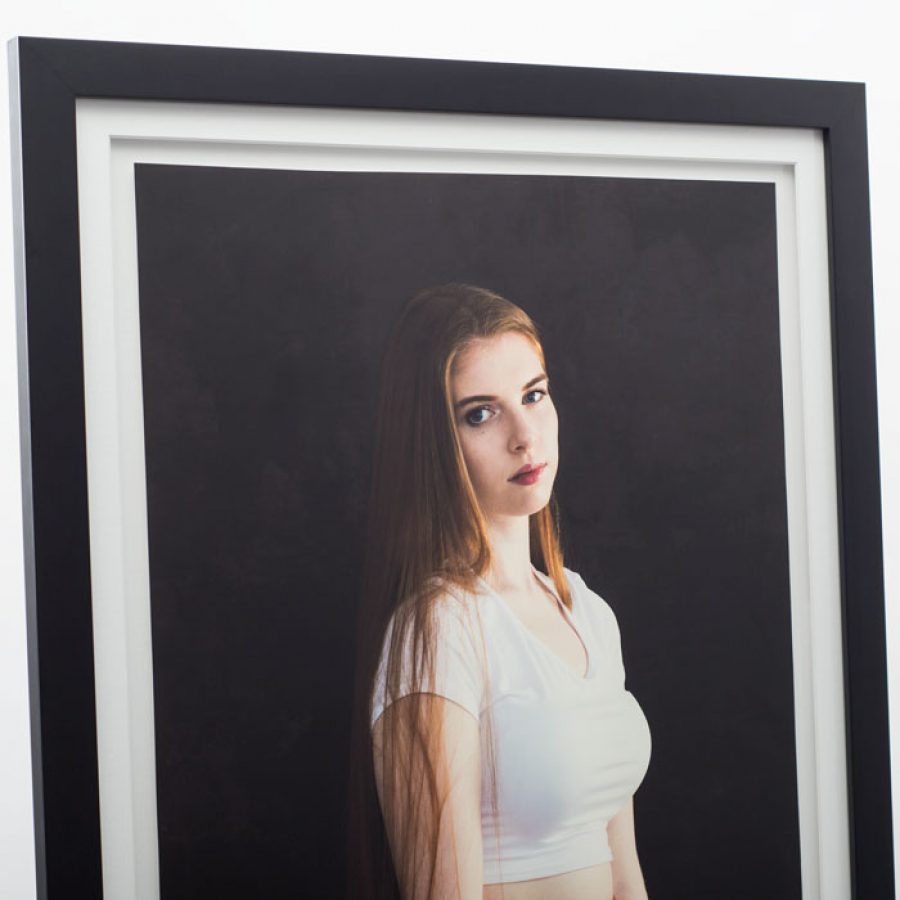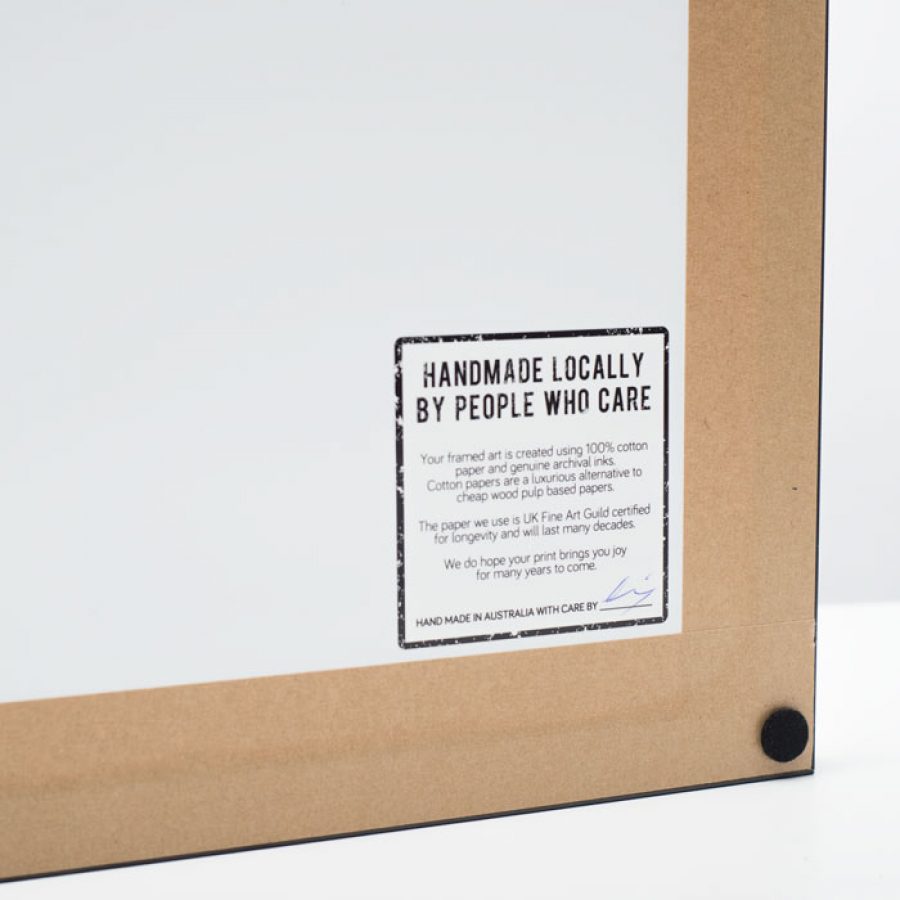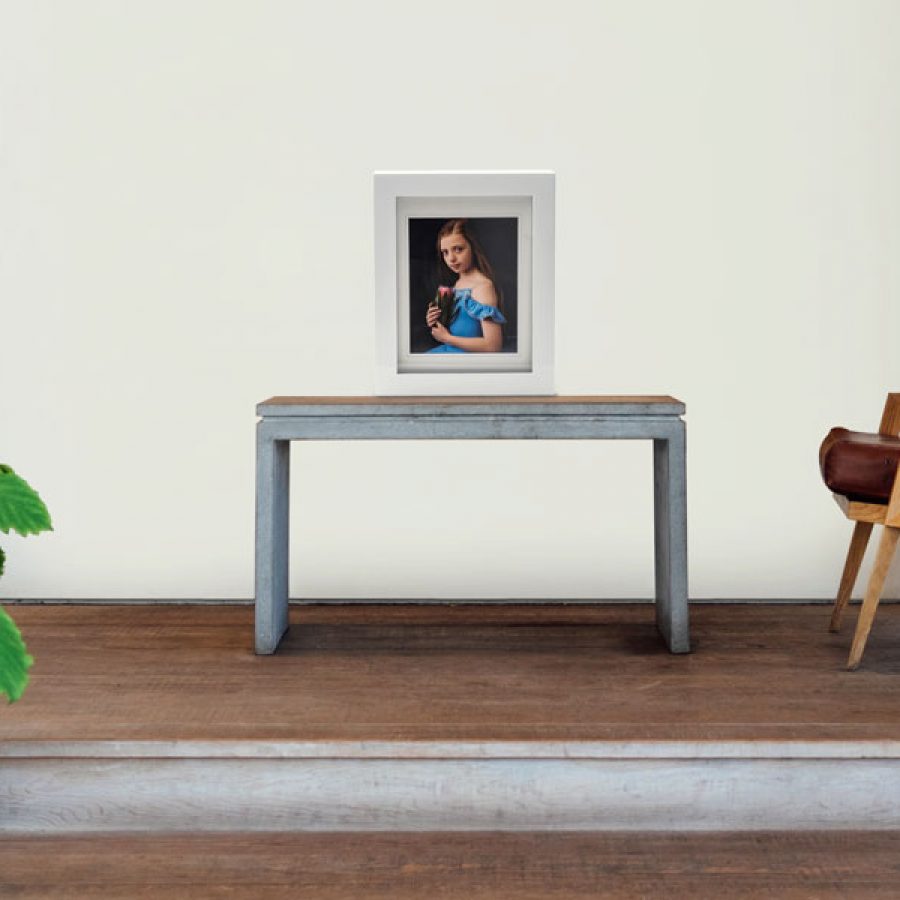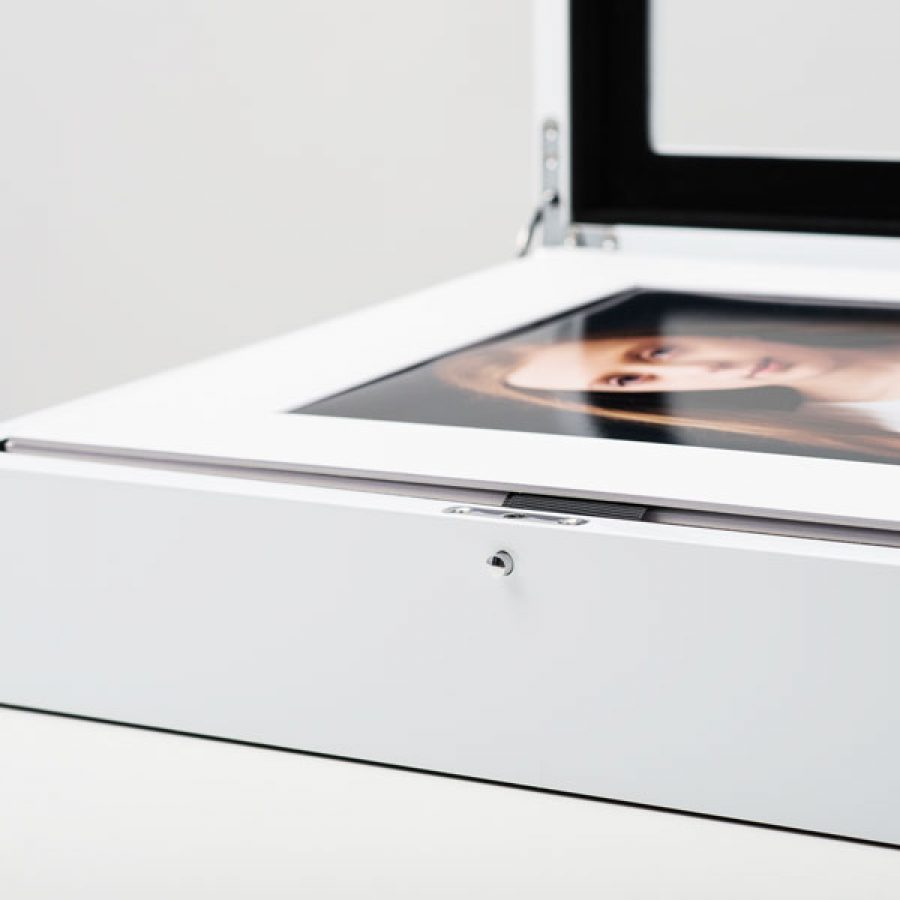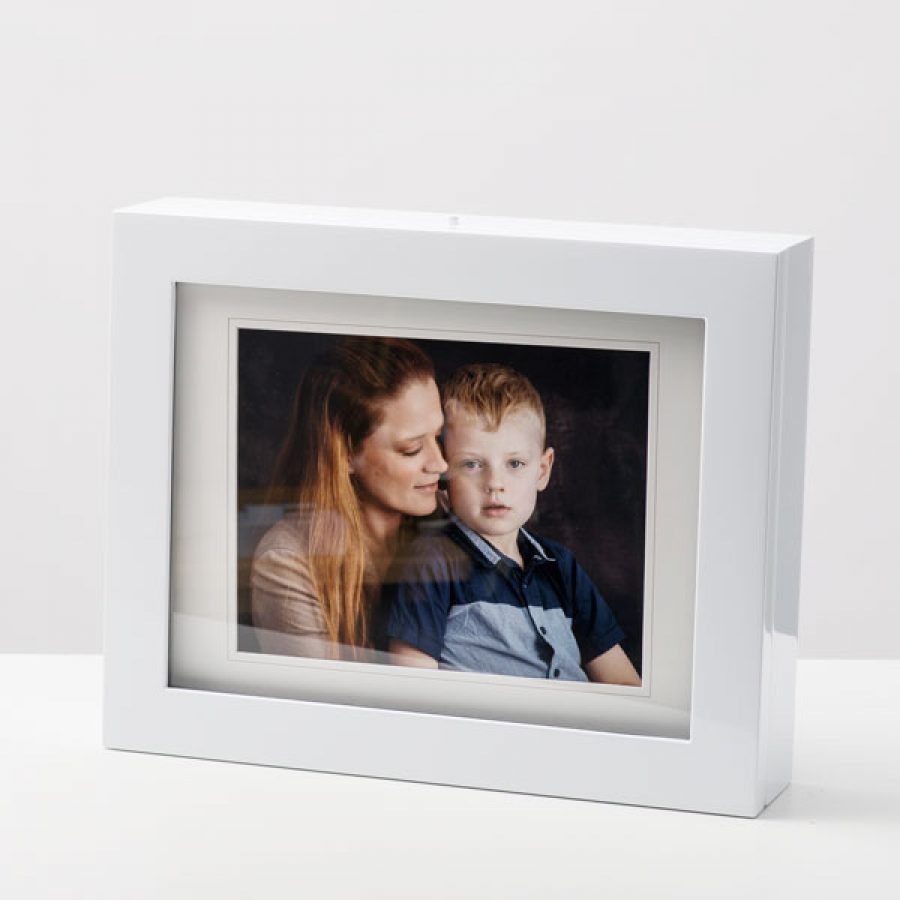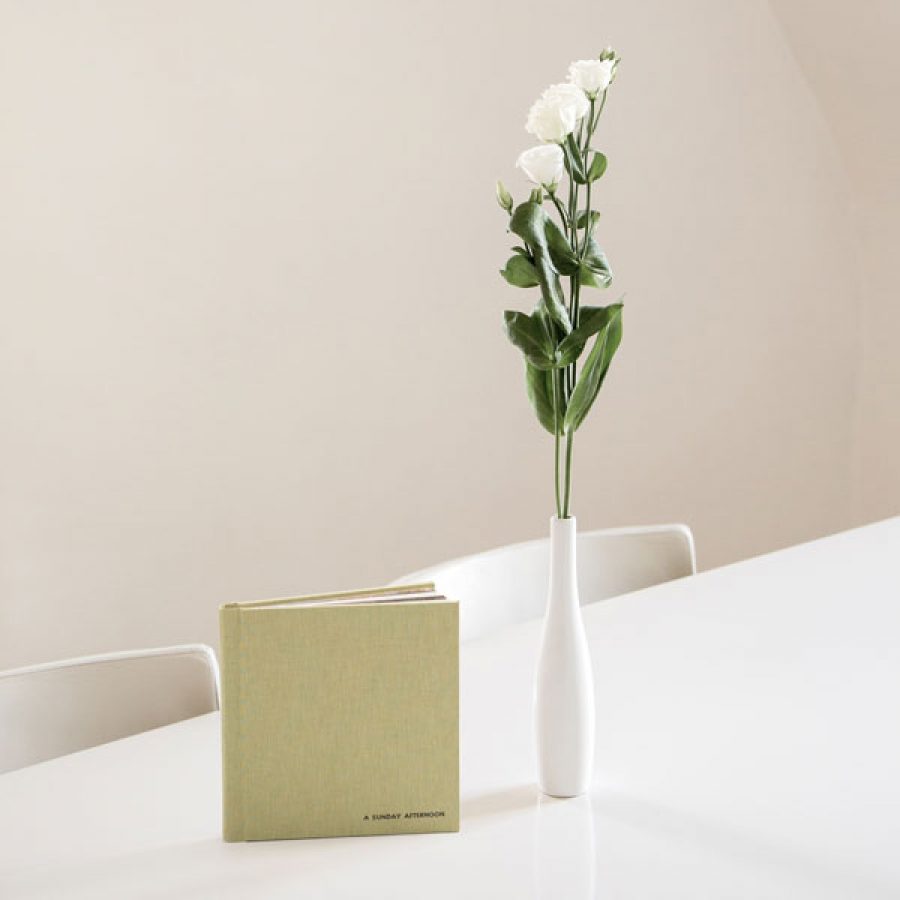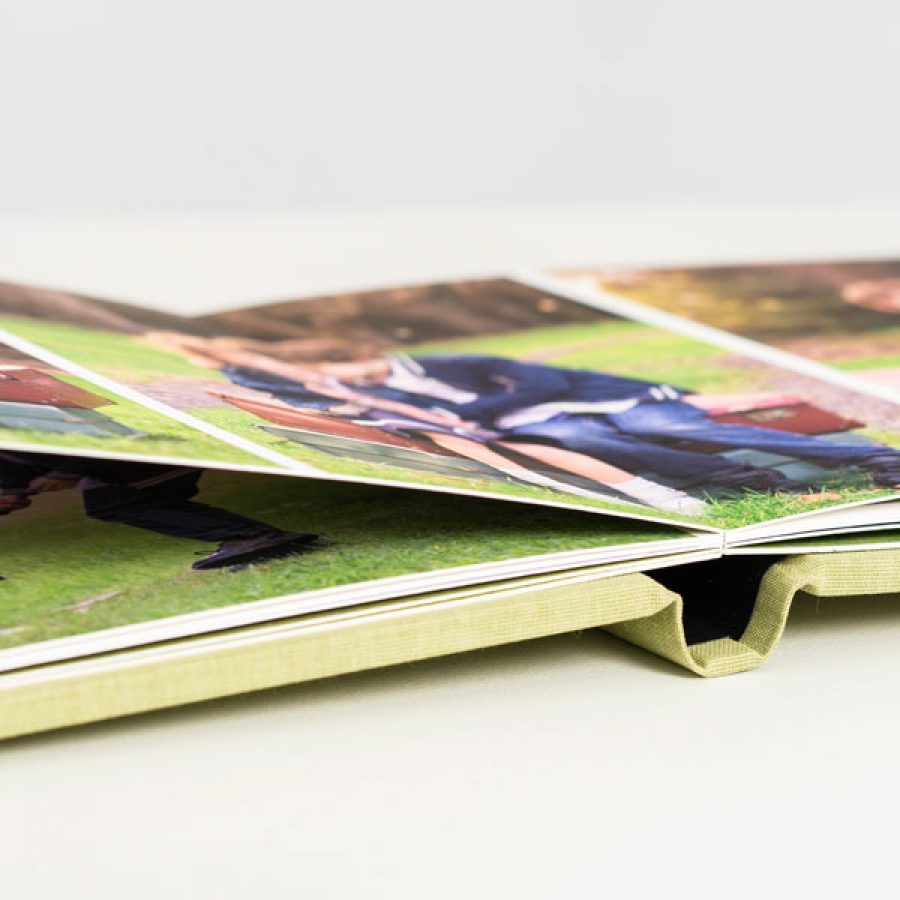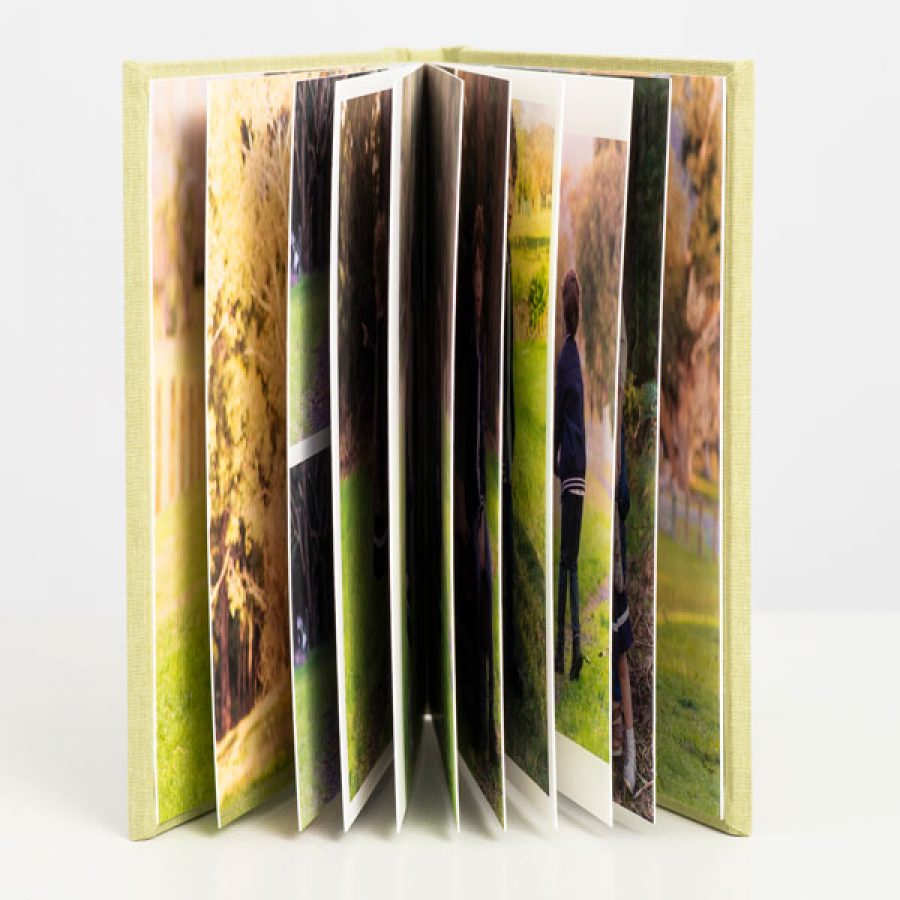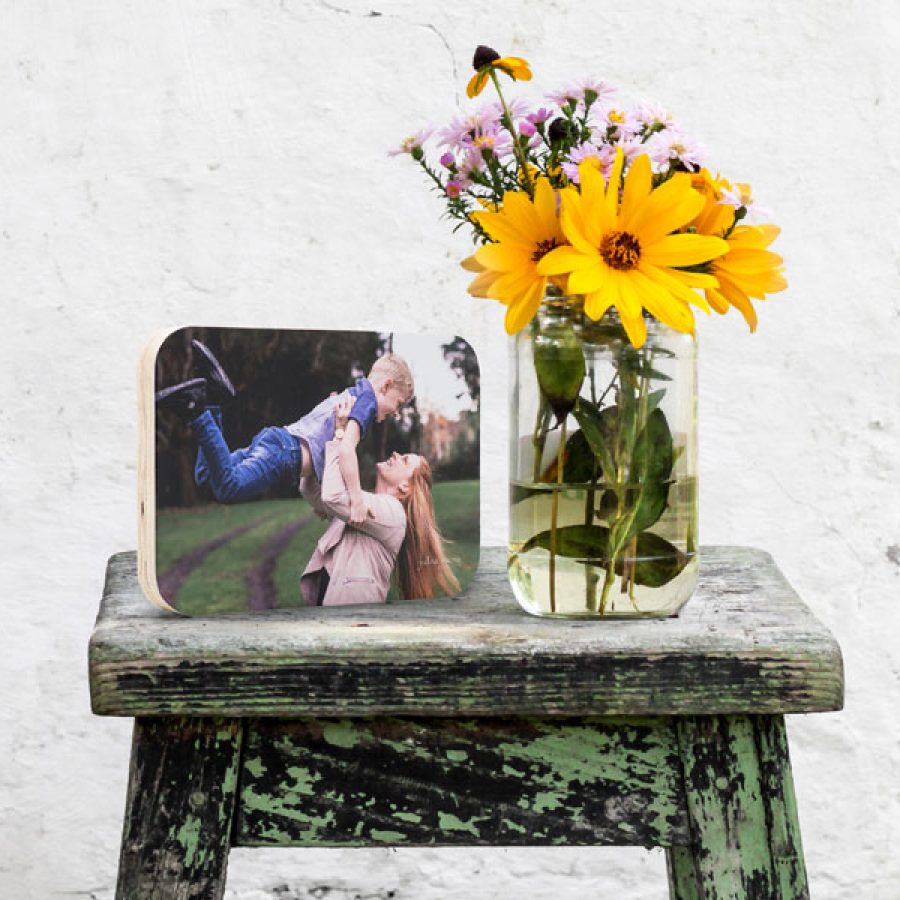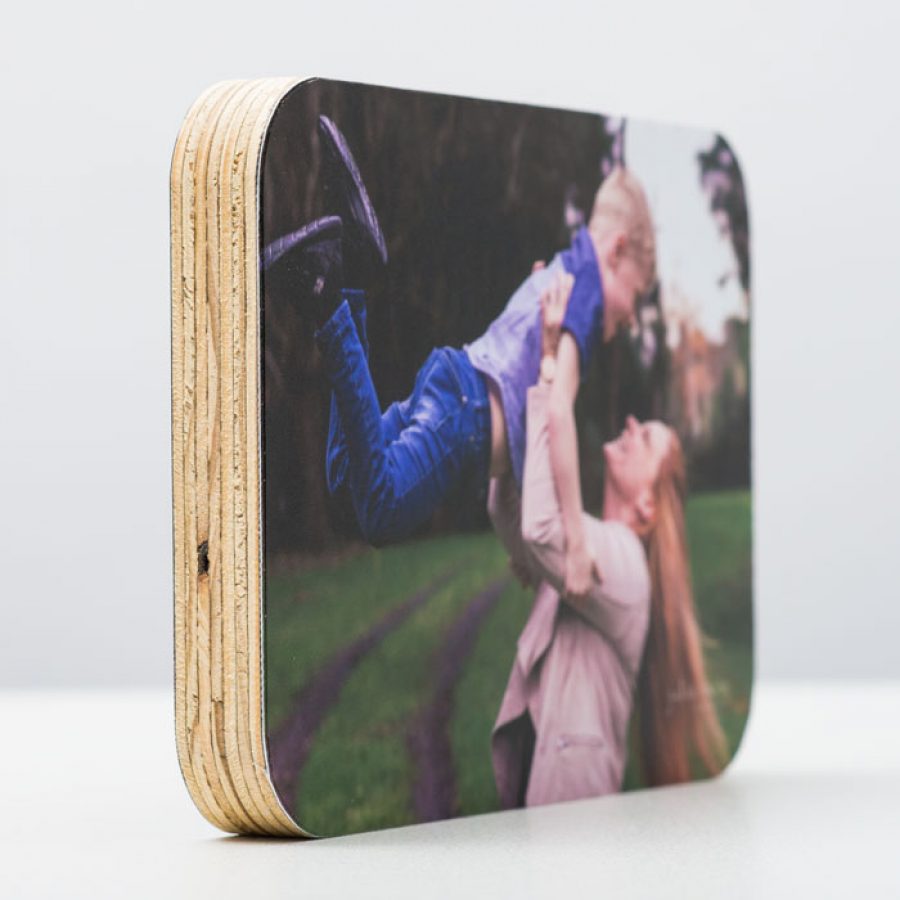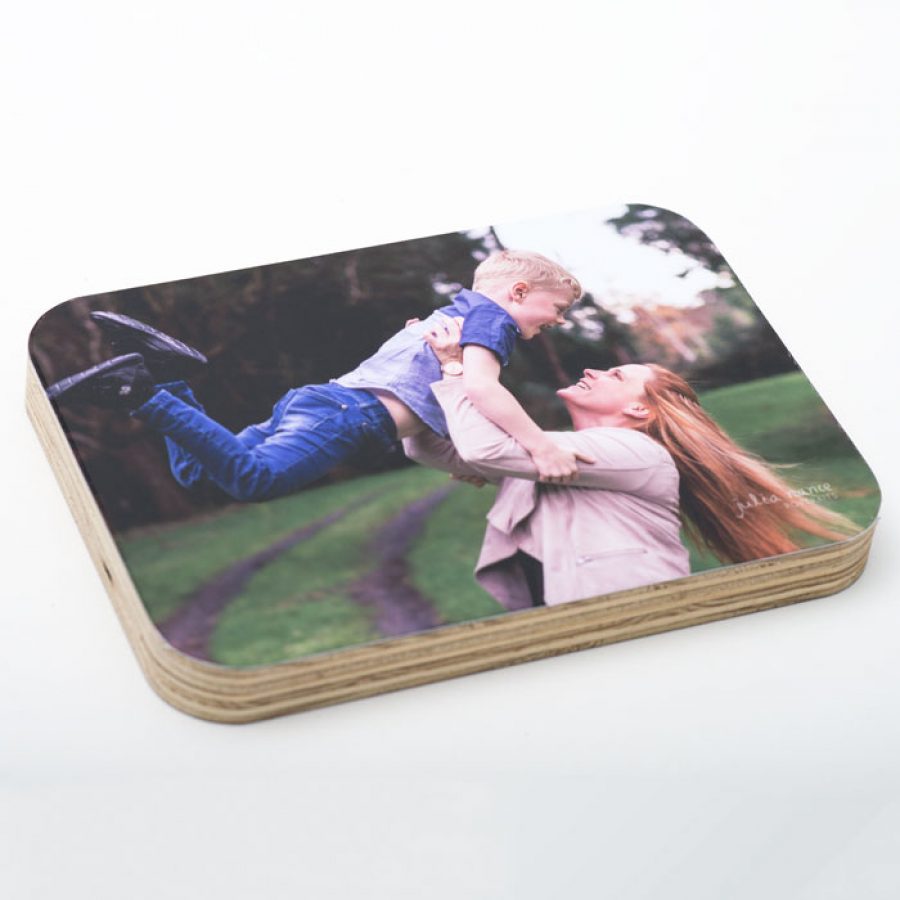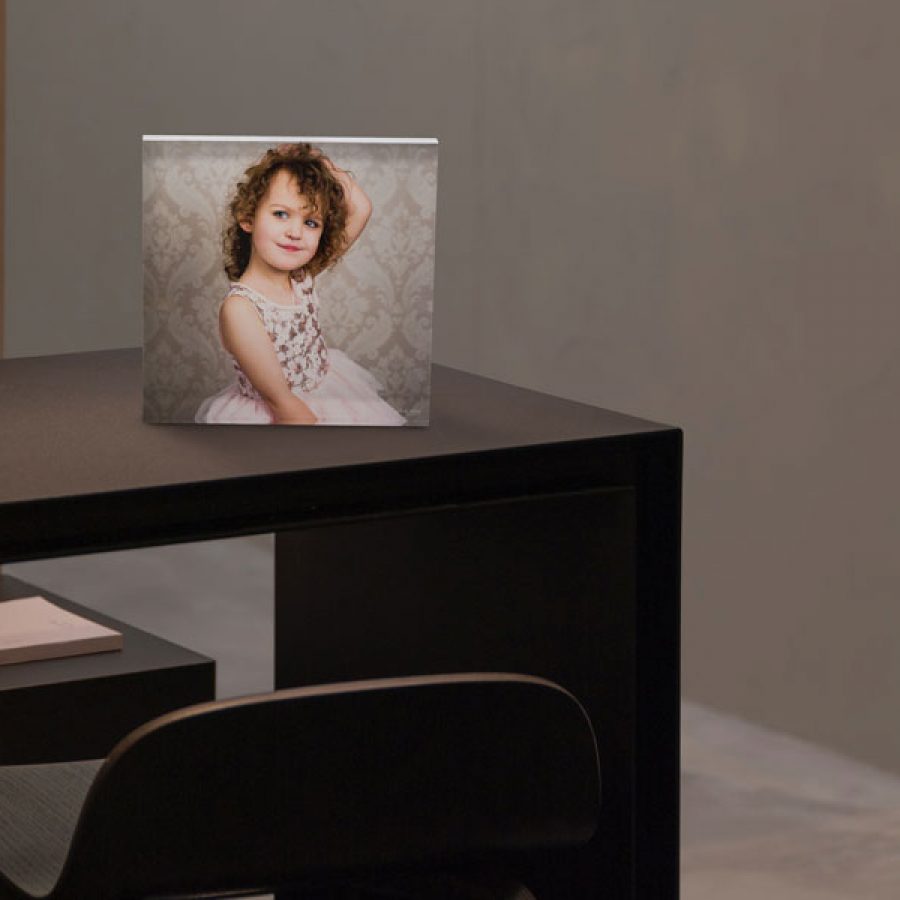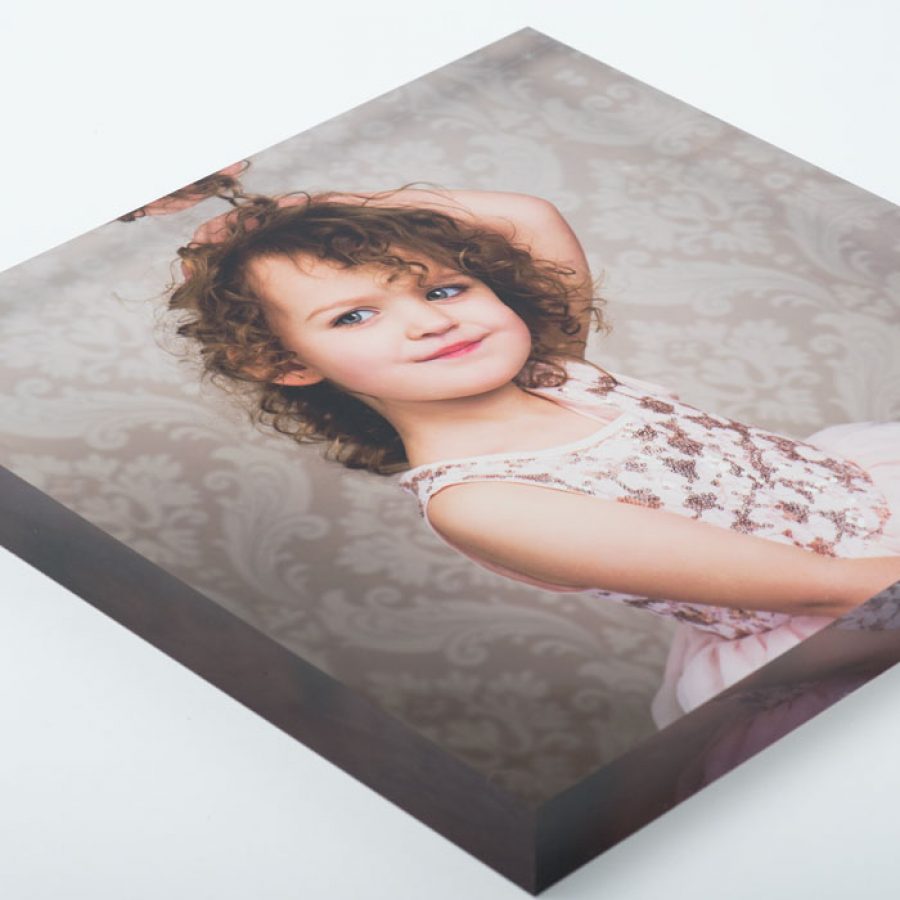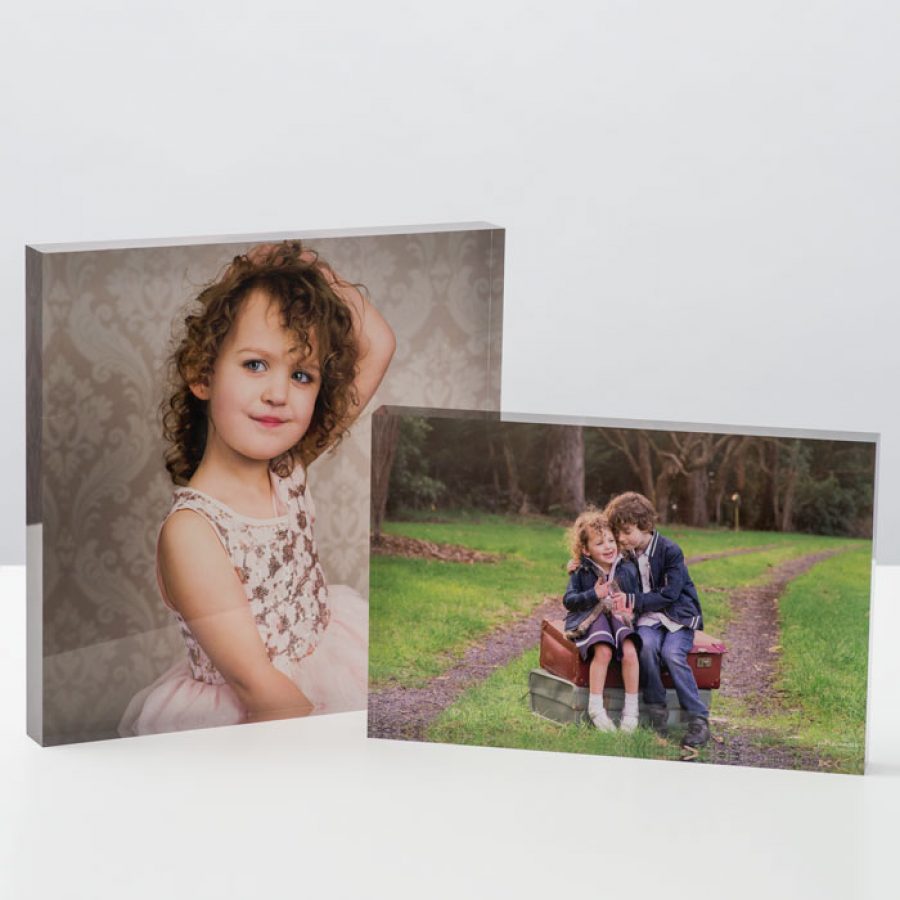 Your new artwork is going to look absolutely amazing in your home. Plus, they make great gifts too!
Payment Methods:



Create your dream portrait collection with our beautiful range of products with an interest-free payment plan.
Learn more about Payright