Our family portraits and photos of ourselves truly deserve to be printed, showcased and shared. We've sourced top printing suppliers globally, and have designed collections of artwork to turn your house into a home. Every family has their own unique desires for the outcome of their family portrait session, and that's why we work with you to create your dream artwork.
There are two components to your investment:
1 - Your session fee
Which your style and concept consultation, photoshoot and viewing appointment.
This amount varies per session type and starts from $200.
2 - Your finished images and artwork.
Most families invest an additional $600-$3500 on their final family portraits, however, there is no minimum spend and we have plenty of options to suit all budgets. You can even chat with us about payment plans too!
Scroll to view our range of artwork and pricing below: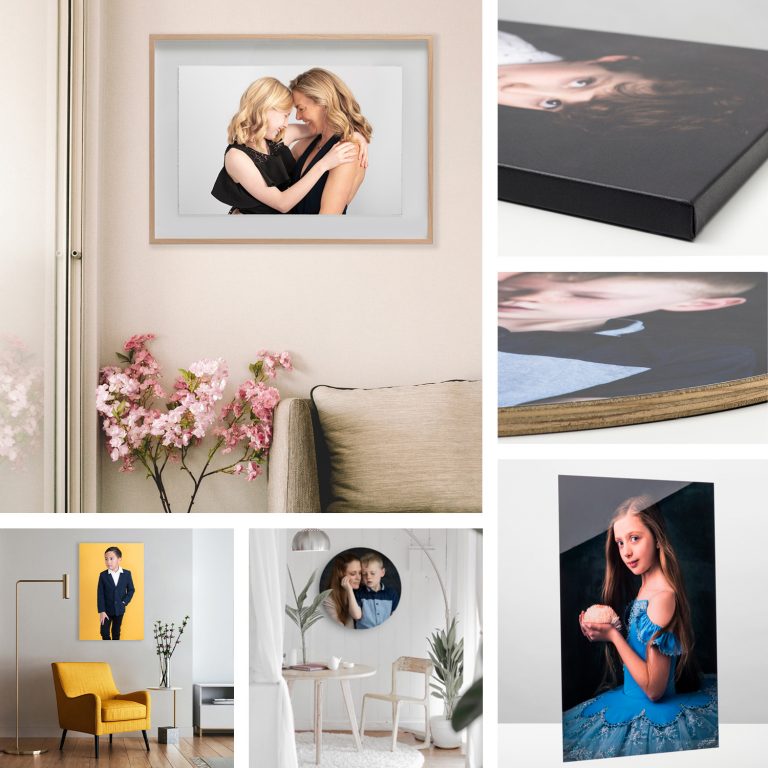 A hero piece
Wall Art
Find the perfect style for your home from our range of ready-to-hang options. Select from luxury wood, canvas, framed or metal art.
We believe art on your wall deserves to stand out (and not be lost!). That's why we recommend a size of 16×20″ (40x50cm) and above for a single hero piece, but we do offer smaller sizes for those tight spaces at home.
Wall Art pricing starts at $395 for an 8x12" piece and up to $1995 for a 40x60" piece.
All wall art pieces come with their matching digital file for social media sharing.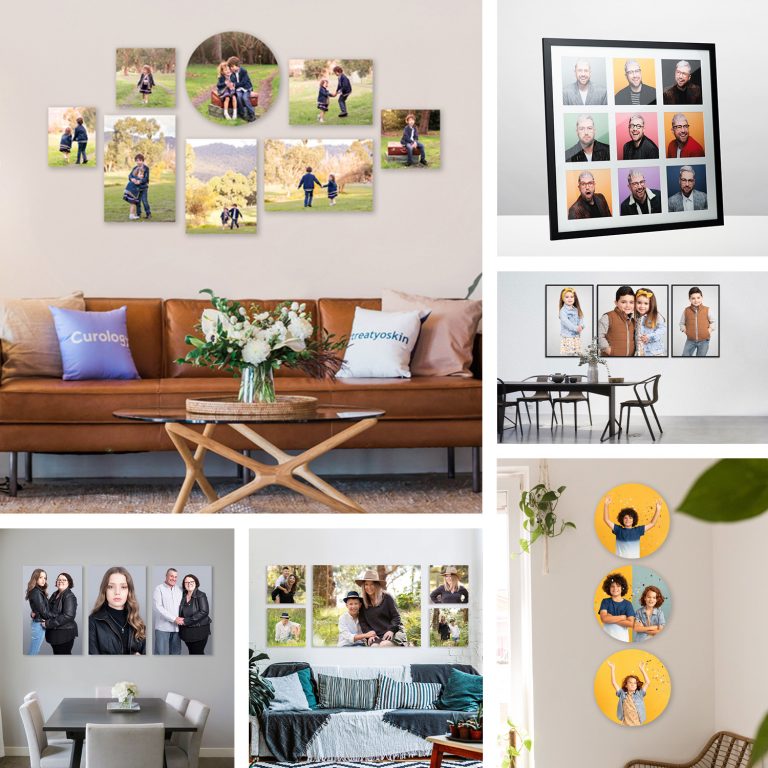 A collection to tell a story
Wall Collections
If you would like to display a collection of images to tell a story, then our wall collections are a perfect option.
We have 6 wall collection designs to choose from which can be tailored to your space. You can choose to have individual pieces of art, or to display multiple images within one framed piece.
Wall Collections start at $995 for our blossom, grevillea and orchid collections.
All wall art collections come with their matching digital file for social media sharing.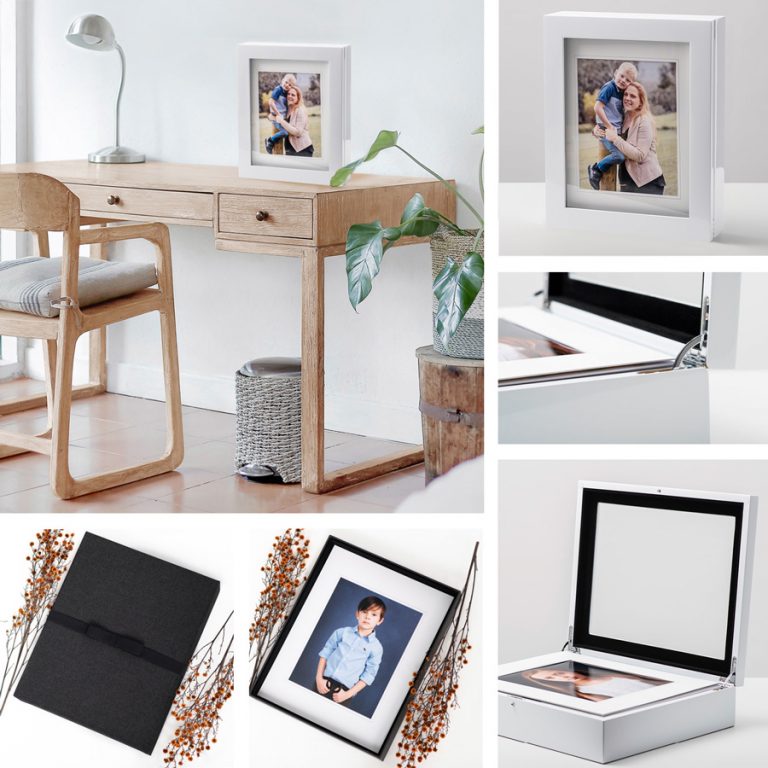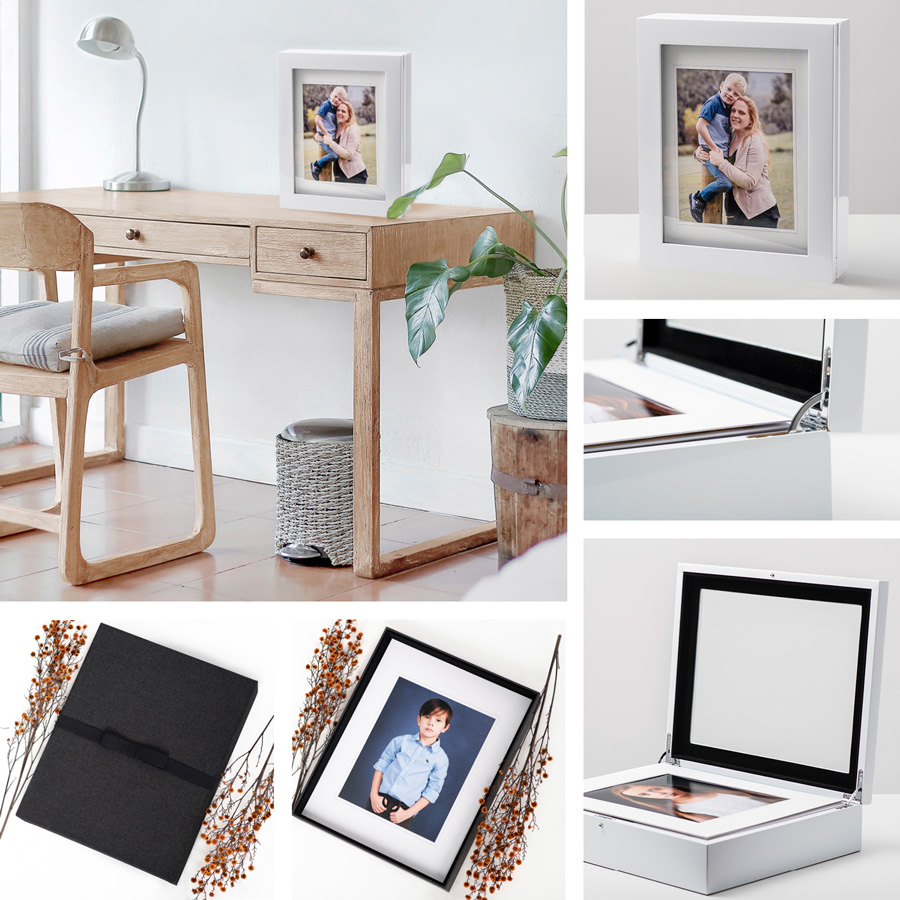 Portrait Collections
Matted Prints & Boxes
A stunning keepsake, heirloom portrait boxes are a beautiful way to treasure your favourite prints from your portrait session.
Choose from 10, 15 or 20 images printed and matted. We offer two boxes to choose from: a keepsake portrait box with 10 or 15 images, or a bespoke portrait with 20 images box. Alternatively, you can purchase individual matted prints for a beautiful gift.
Matted prints start at $125. The Portrait Box Collections start at $995 with 10 matted prints in our keepsake box.
All portrait boxes come with their matching digital files for social media sharing.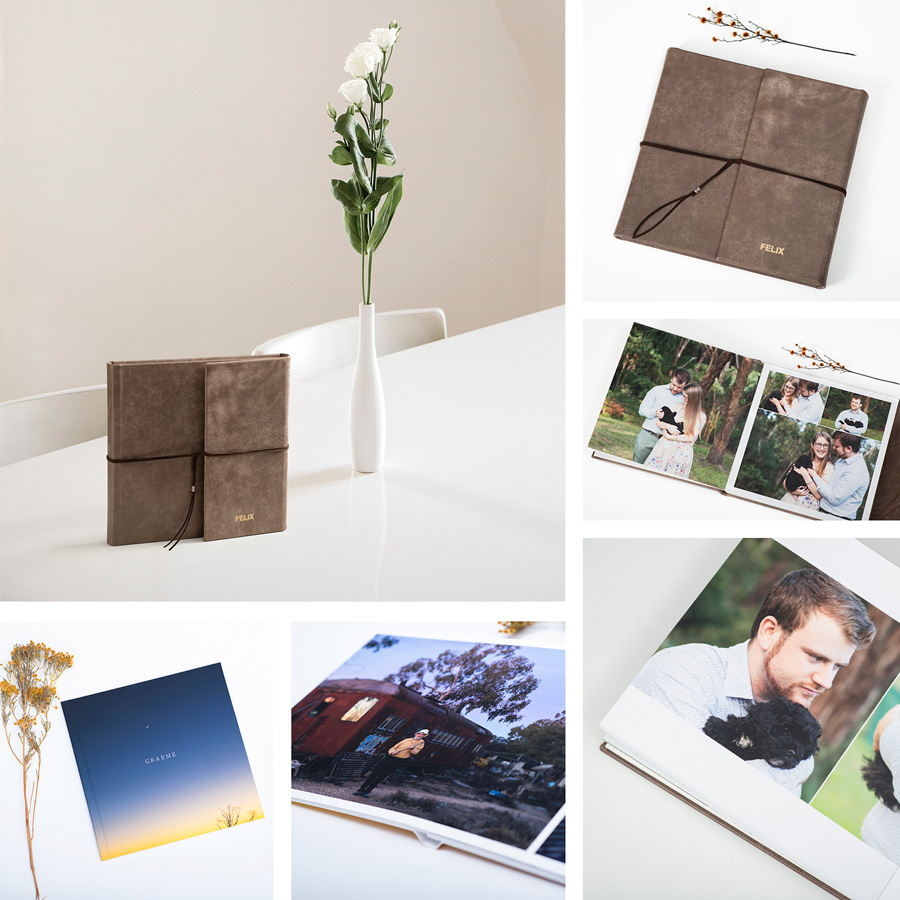 Portrait Collections
Fine Art Albums
A beautiful story to keep for a lifetime. Printed by worldwide leaders in bespoke albums, exclusive to professional photographers, our fine art albums are absolutely stunning.
Choose from our keepsake album, sized at 10x10", or our bespoke album, sized at 12x12". Our keepsake album has a printed cover, whereas the bespoke album has a premium leather or linen embossed cover. Both albums showcase rich colours and premium layflat paper stock.
Albums start at $995 with 10 images in our keepsake album range.
All albums come with their matching digital files for social media sharing.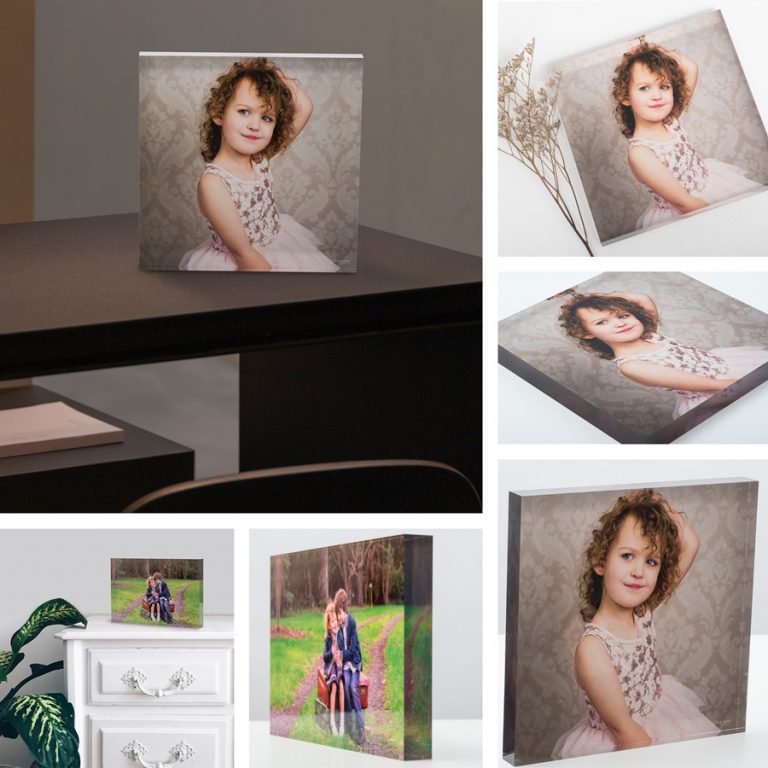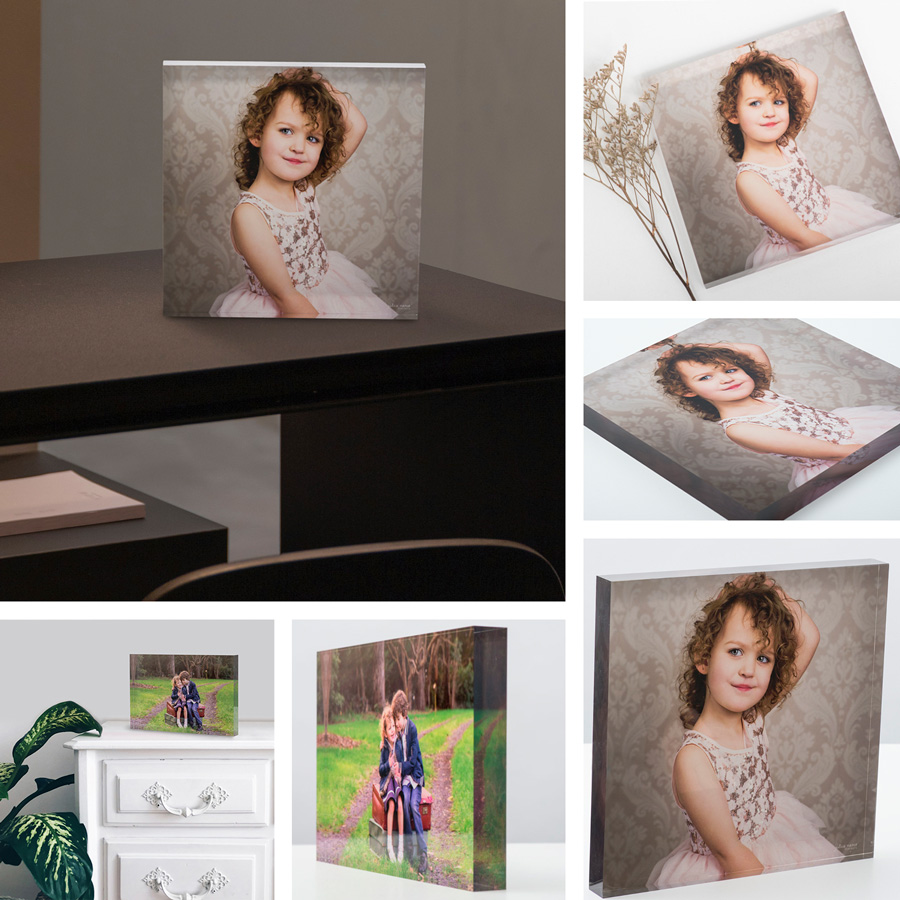 Gifts & Extras
Desktop Statements
For a feature on your tabletops, desks, and dressers, you will love the Acrylic Prints. These make a perfect display for your office or a wonderful gift.
Acrylic blocks are a beautiful, polished tabletop artwork that give a three-dimensional effect with beautiful mirrored edges.
Acrylic prints range from 5×7″ up to 12×12″, and pricing ranges from $195-$395.
All acrylic blocks come with their matching digital files for social media sharing.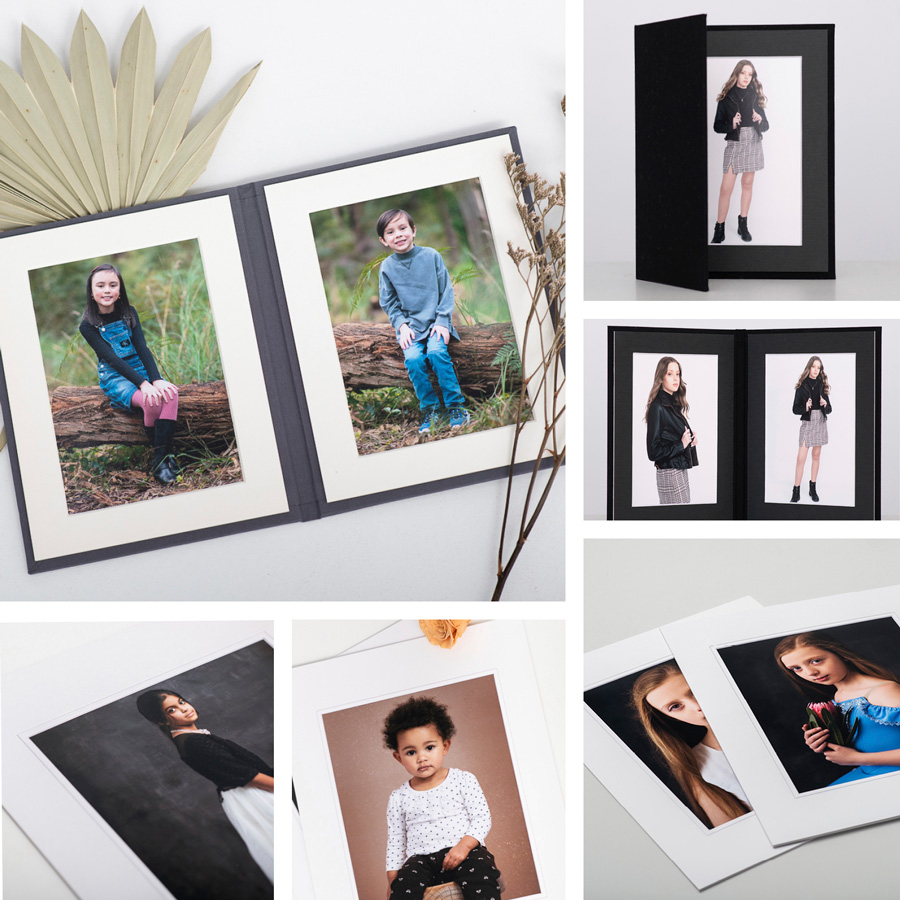 Extras and Upgrades
Gifts and Add-Ons
Portraits make for perfect gifts - especially for Grandparents or family that live interstate.
Our portrait duo folders feature two 5x7" matted prints with a linen cover. This is a perfect finished product, ready to display or carry in your handbag.
We also offer matching parent albums - a duplicate of your album order sized as a miniature for a lovely little gift for your parents.
Your artwork is something you'll get to adore every single day.
Plus, portraits make for such special and thoughful gifts too!
Create your dream collection with an interest-free payment plan from Afterpay or Payright.
Learn more here.