Contemporary & Fine Art
Studio Portraits
Our studio portrait sessions combine a mix of fine art and contemporary styles that showcase how truly beautiful you are.
Fine art and contemporary studio sessions are designed to dress up, feel glam, and feel the most amazing you ever have. Through beautiful wardrobe, stunning lighting and flattering posing, we can achieve a range of traditional and contemporary styles.
These sessions suit:
Children, couples, individuals (beauty portraits), and small families (up to 6).
Your experience goes a little like this . . .
STEP 1
THE STYLE & CONCEPT CONSULTATION
In your home, our studio or via zoom, we will plan everything for your photoshoot. From picking your outfits to finding the spaces to display your images. We'll take you through our product guide and samples and learn what you love best.
STEP 2
YOUR PHOTOSHOOT
The moment has come to make this all about you! Julia will guide you through your photoshoot with prompts and poses that have you looking and feeling great.
STEP 3
VIEWING & DESIGN APPOINTMENT
Together we will view your images on the big screen. Our studio projector allows us to enlarge your photos for the ultimate viewing experience. This is when we will design final wall art, collections and albums. We can even show you what your images will look like on your own wall, and scale it to real life size.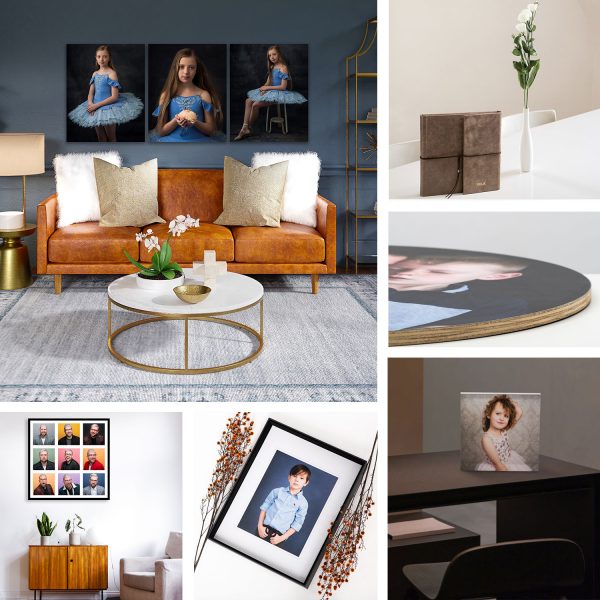 Your images will become the happiest parts of your home.
Whether you prefer a statement on your wall, or an album to sit down to, your images will come alive in print.
At Julia Nance Portraits we're big believers in doing more with your portraits than just handing them over on a USB.
With your beautiful family portraits, we will discover ways to showcase and display them in your home. We have artwork options to suit all budgets, which ranges from stunning wall art to albums and portrait box collections.
All of our printed products come with matching digital files for online sharing too!
Inclusions & Investment:
SESSION FEE: $650

What's Included: 
In-Person Planning Consultation:
Your very own style & concept consultation held in your home, to plan wardrobe, artwork and image style.
Complimentary Hair & Makeup:
Gorgeous hair and makeup to make you look and feel your very best. Included for one person. Please enquire for additional people.
Your Photoshoot:
A fun, studio portrait session held at our Ringwood East Studio.
Viewing Appointment:
A cinematic viewing and design appointment on our studio projector, to design your final portrait order.
Image Credit:
$550 credit to put towards your final images & artwork.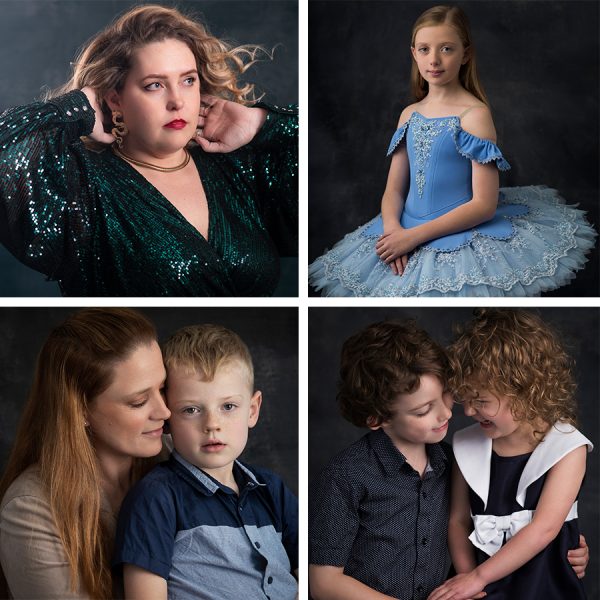 Where to from here?
If this sounds like an experience that would cherish, the next step is to make your booking.
You can select a date and time for your photoshoot on our easy booking calendar. We'll then give you a call to discuss the process and arrange a time for your style & concept consultation.
If you would prefer to chat first, you can contact Julia directly via email (portraits@julianance.com.au) or phone (0402 001 533).