Welcome To
The Julia Nance Portraits Studio
Located in Ringwood East, in the Eastern suburbs of Melbourne, you'll love the beautiful. relaxing setting of my professional family photography studio.
Time To Relax
On the outskirts of Melbourne in the leafy suburb of Ringwood East, Julia Nance Portraits offers a relaxing studio environment. In a quaint shopping strip, you'll look out onto beautiful greenery. While you're here, stop by at the local cafe, milk bar, fish and chip takeaway, or beauty salon nearby.
About
The Studio
With a country-like charm, you'll find our modern studio a sweet spot to visit in Melbourne's eastern suburbs. The inside of the studio is clean and modern, for fine art and contemporary family portraits and individual sessions. I use professional photographic lighting equipment to create beautiful works of art.
The best part: the studio is wonderfully private, with plenty of parking, and close to Easlink. You can enjoy these moments all to yourself.
I can't wait to show you around during your bespoke portrait session!
A Look Inside Our Photography Studio
Our simple studio interior is a modern space where we create all our contemporary and fine art portraits. With heating and air conditioning, you'll find a comfortable space to be yourself and create beautiful memories. While you're here, enjoy a cup of tea, coffee or hot chocolate, or a glass of water while we get to know each other.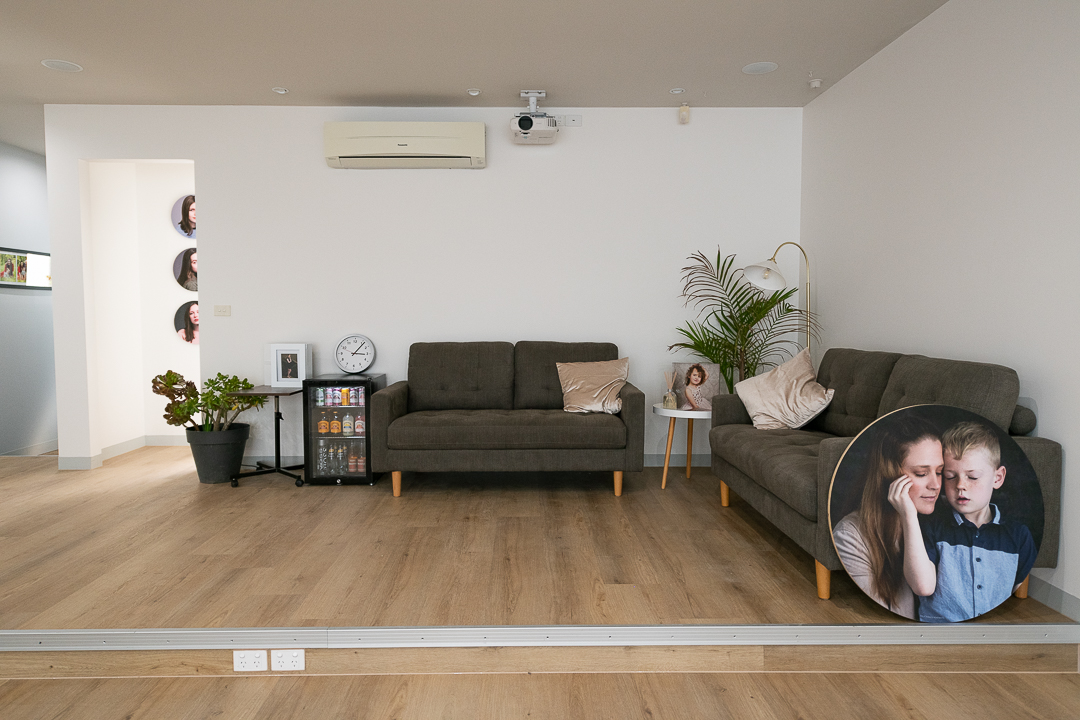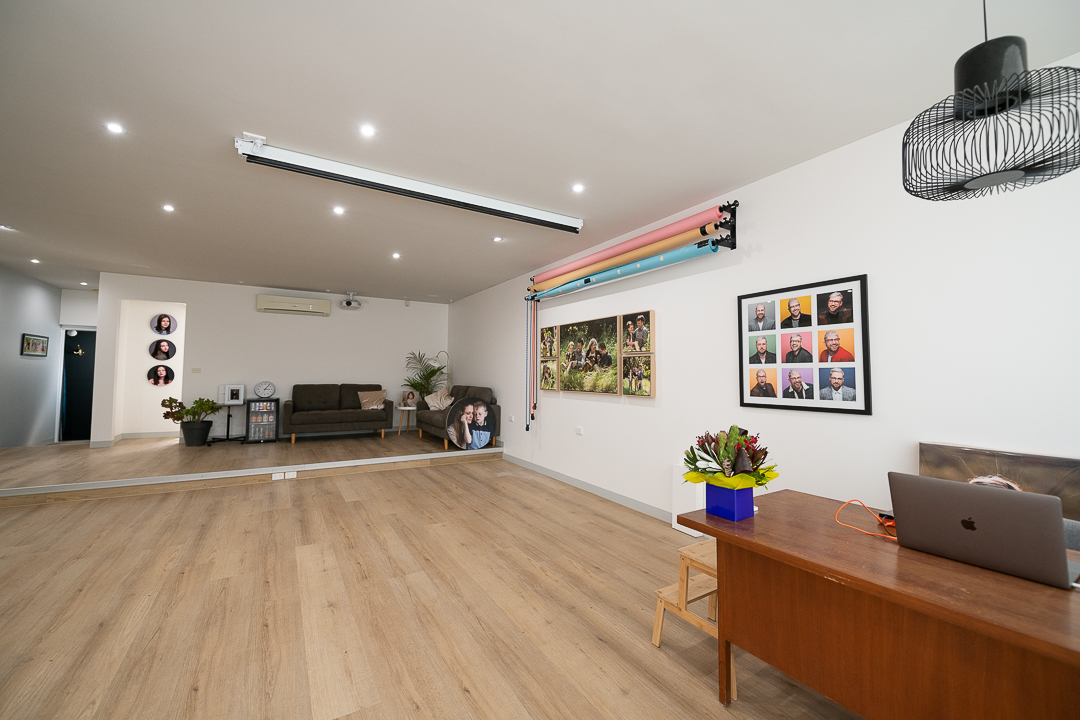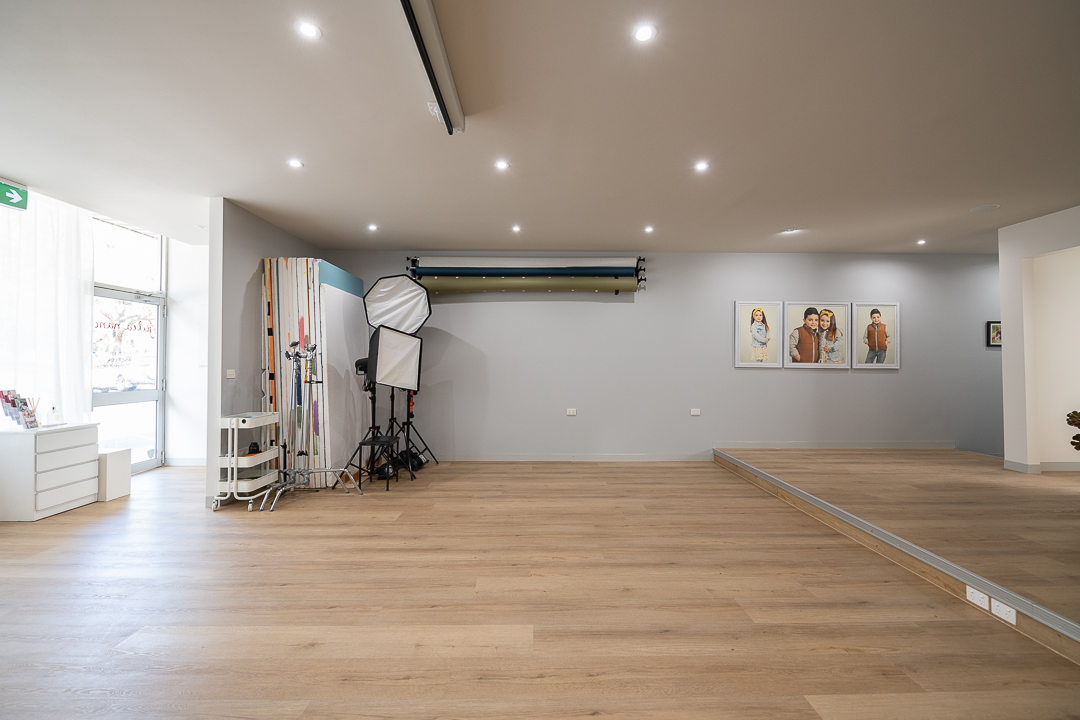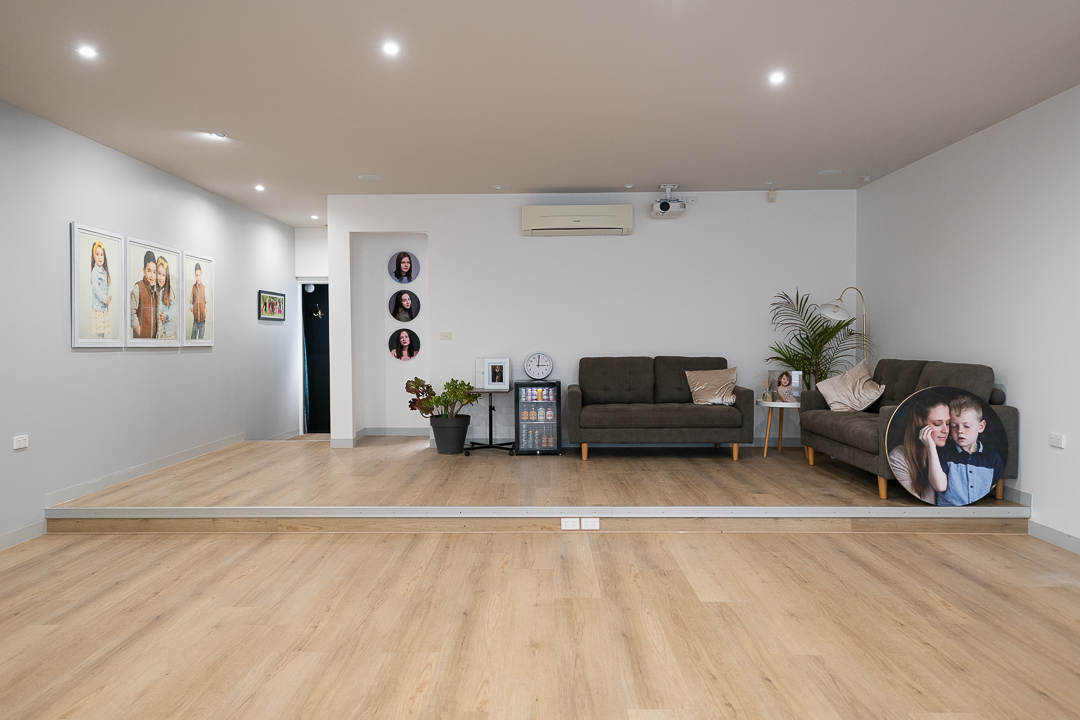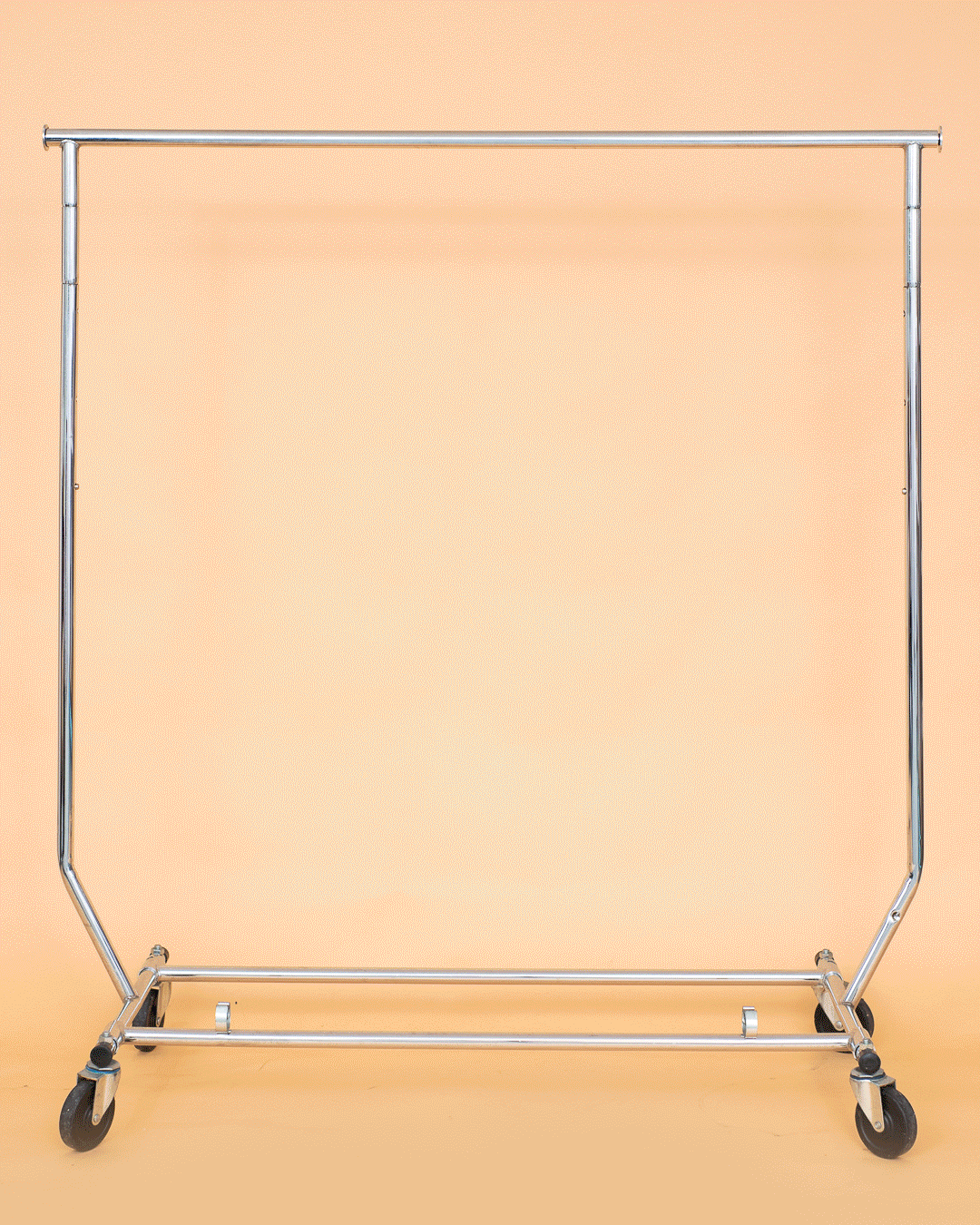 Studio Indoor Facilities
Our studio is a place where we want you to feel comfortable and 'at home', as well as have everything you need for your shoot.
Coffee, Hot Chocolate, T2 Tea & Water.
It's important to stay hydrated and relaxed throughout your session.
Heating and Air Conditioning.
In Melbourne, we have extremes of hot and cold, so we ensure our studio is a lovely balanced temperature for your comfort.
Various Props and Backgrounds.
From bright and colourful, to neutral or fine art. We will style your session however you like.
A Studio Wardrobe to use in your shoot.
We have a collection of clothes in various sizes. We have lots of children's clothes, as well as some womenswear.
Cinematic Projector to view your images.
For your design appointment, it's important to view your images properly and up close.
On Location Potrait Sessions
If an outdoor setting feels more like you, we have lots of great spots up our sleeve, including our private 10-acre family home.
This prime location isocated in Lilydale/Montrose, there is 10 acres of bushland and paddocks, overlooking the Dandenong Ranges. It's not only soothing to the soul, but attract plenty of native wildlife too.
This is where we hold many of our adventurous, lifestyle family portrait sessions. There are so many beautiful spots to capture your family - you'll forget how close to Melbourne we are!
We also have a range of other great locations that we can use for your portrait session - and will be able to discuss the best option to suit you.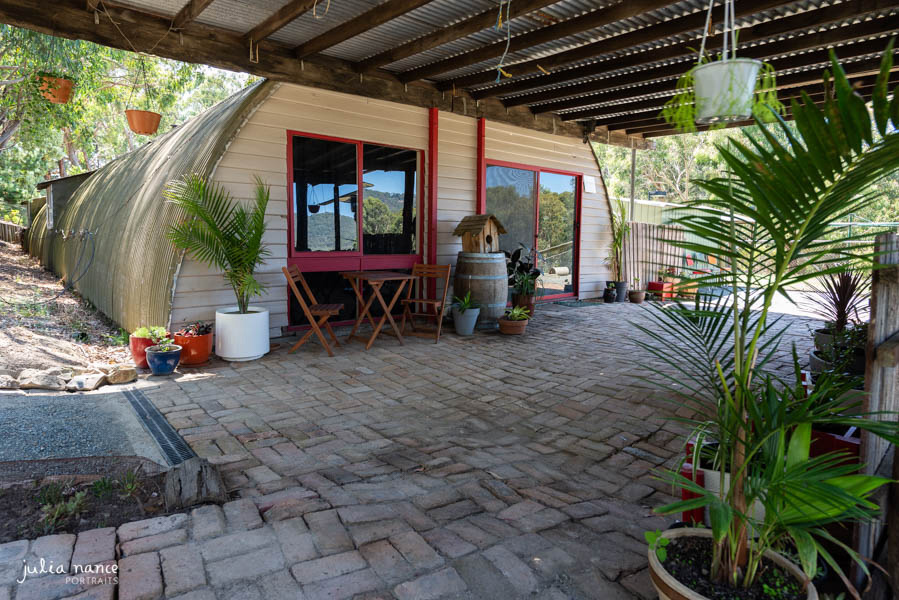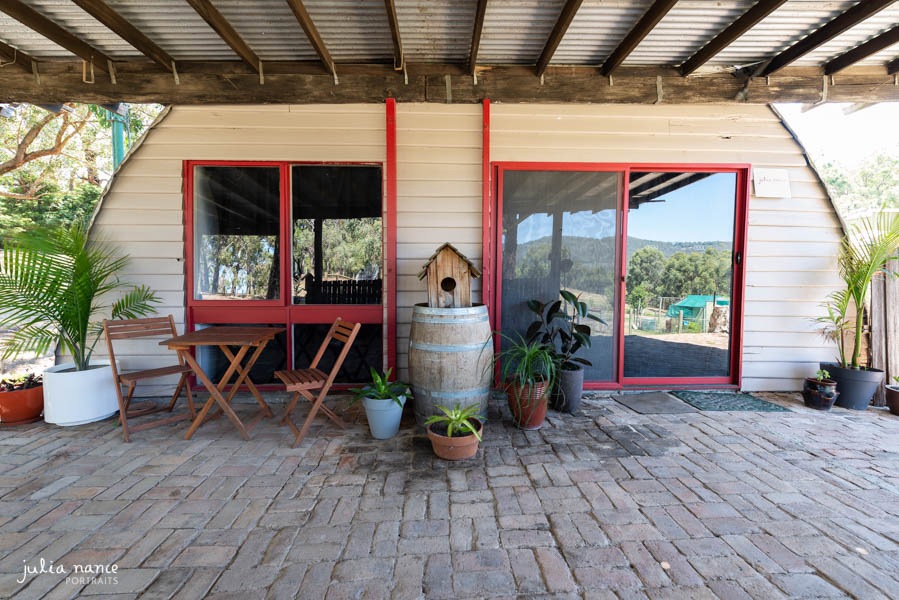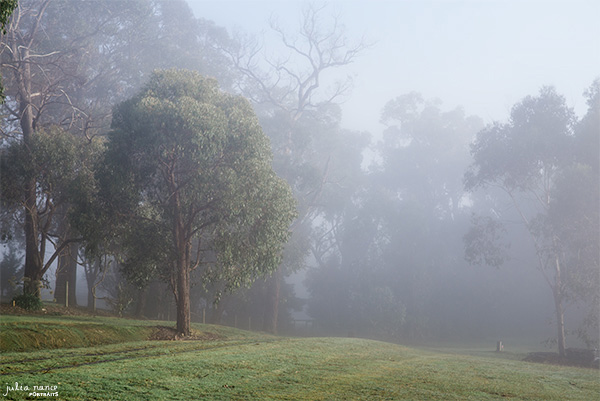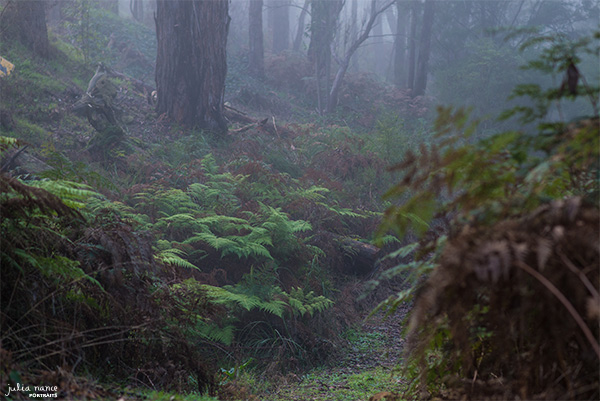 Find Us
Located in Ringwood East, Victoria
Melbourne's Eastern Suburbs
Only 5 minutes from Eastlink, our studio location is easy to get to with lots of parking. You'll find us by appointment only at 2/11 Old Lilydale Road, Ringwood East.