MINI SESSIONS
BOOKINGS CLOSED
If you missed out and would love to arrange a family portrait session or a session for your kids, check out our Lifestyle Portrait Sessions!
While the class of 2020 may have missed some big events this year, it doesn't mean we can't help them celebrate and remember their hard work and graduating year. Grade 6 and year 12 kids deserve to have the opportunity to make something great in 2020!
We've got an opportunity for your family to join in our Graduate portrait sessions! In your 20 minute session, we'll capture beautiful lifestyle portraits of your graduate to capture this special time in their life.
You'll get two beautiful, printed images displayed in our portrait duo presentation folder, plus two matching digital files sized for social media sharing! 
Sessions are scheduled for Saturday 14th of November 2020.
In case of bad weather, we have a backup date for rescheduling: Sunday, November 22nd, 2020.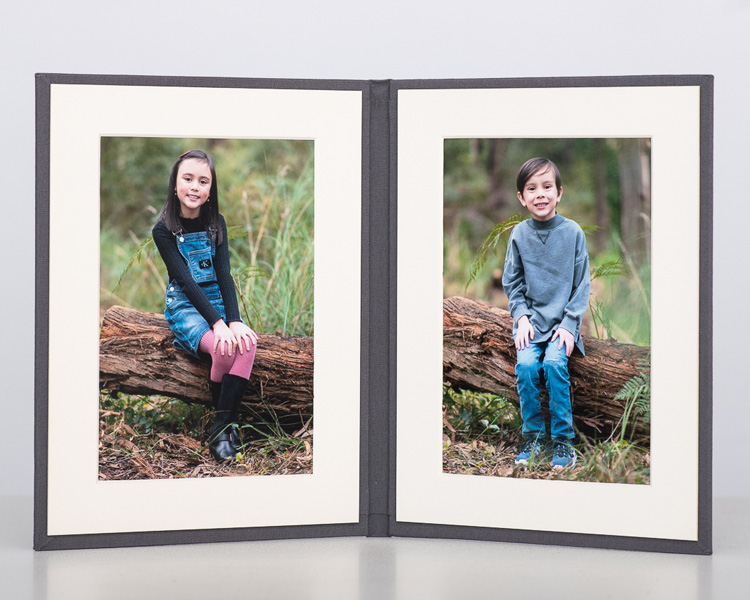 A fun outdoor lifestyle photoshoot (20 minutes).
Immediate family members included.
One beautiful portrait duo
(Features two 5×7″ prints in a presentation folder – $195 value).
2 matching digital files.
Online gallery to view and purchase your images.
Session Special: $150
Are you ready for Christmas?
We've got you covered with some beautiful extras.
Take advantage of our early bird pricing for these additional prints and files:

5 extra digital files: $150 (SAVE $45). 
Additional Portrait Duo folders: $150 (SAVE $45)
Loose print packs: $50 (SAVE $45)
(includes one 8×10″, two 5×7″ and two 6×4″ lustre prints.)
Make sure you select these at the time of your booking for early bird pricing to apply.
Frequently Asked Questions:
Some love from previous clients:
Julia took amazing photos of my family , she's very professional , friendly & helpful 😊 Highly recommended !!! Thank you Julia ❤️
So professional and amazing with kids (all 6 of them) Gave the cherubs simple and helpful direction when they needed it. A pleasure to deal with. Thanks so much. Jem, Siti and the kids!!
Julia was fantastic with the whole family!! Her genuine touch and landscape for pictures was great! Kids loved her. Will definitely be using her again. Thank you Julia for our great pics 😊
Meet Julia, your photographer:​
Hello, I'm Julia Nance, a family and portrait photographer based in Lilydale, Victoria – in Melbourne's Eastern Suburbs.
We've all been hanging out to create good memories in 2020. To celebrate and spend quality time together in the real world. To start to feel like we can live our lives a little more normally again….
As a small business owner and photographer, I wanted to offer something to families who want to give something special to their hard-working kids this year.
We all love to celebrate and show our kids how proud of them we are, and we need to do this more than ever this year. Particularly those students in Grade 6 and Year 12 who have missed so many of their special milestones this year.
Our mini sessions are all about celebrating the achievements of our kids, and it's a chance for the graduating class of 2021 to get some amazing photos to remember this milestone.
It's perfectly timed for Christmas, so you'll be sorting out all of your family gifts at the same time!
We'll finally have a chance to make some amazing memories in 2020 – after all, I think we all need it.