Family Portrait Print Feature:
Acrylic Blocks
Want something small that stands out? Check out our Acrylic Blocks.
One of the standout keepsakes on display at the studio is the acrylic block. It's a freestanding piece of art in a high gloss plexiglass. With edges that reflect back and look mirrored, the acrylic block looks like glass.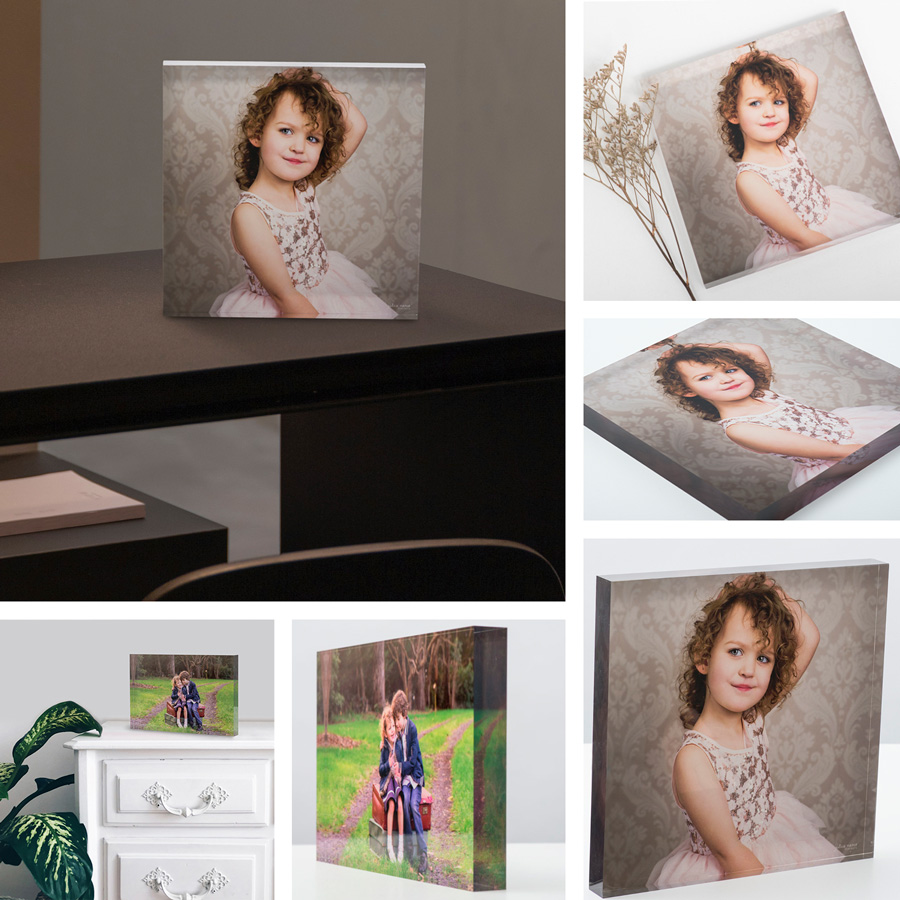 Size Options for Acrylic Blocks:
These beautiful works of art are perfect for small areas in your home, and they make for beautiful gifts as well.
There are three size options to choose from: 5×7″, 8×12″ or 12×12″. 
Different Ways To Display Your Acrylic Prints:
These are perfect for smaller areas in your home, but also are great for special gifts as well. 
You can choose to display an acrylic block on a tabletop, bookshelf or dresser. Their three size options allow you to choose from a compact piece to something that makes more of a statement.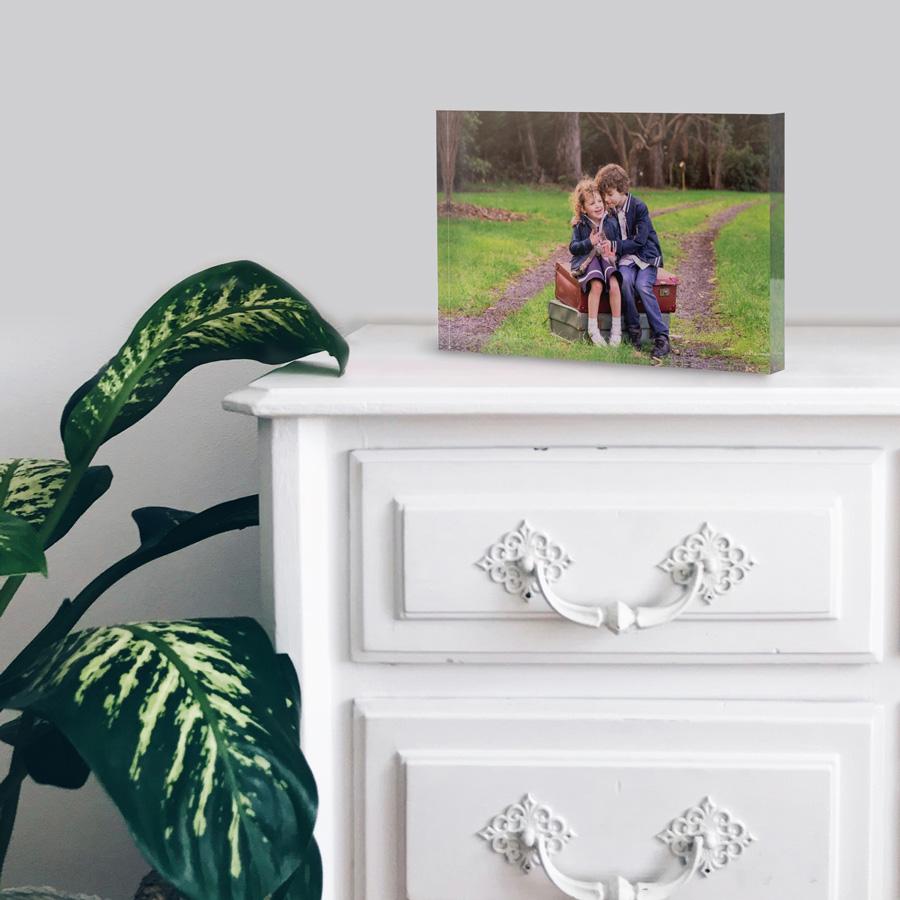 ---