Framed Prints Give The Ultimate Finished Look.
I have always loved a traditional framed print. Finished off with a lovely matte is my favourite way to frame, but there are still a few different ways you can make framing unique to your family portraits.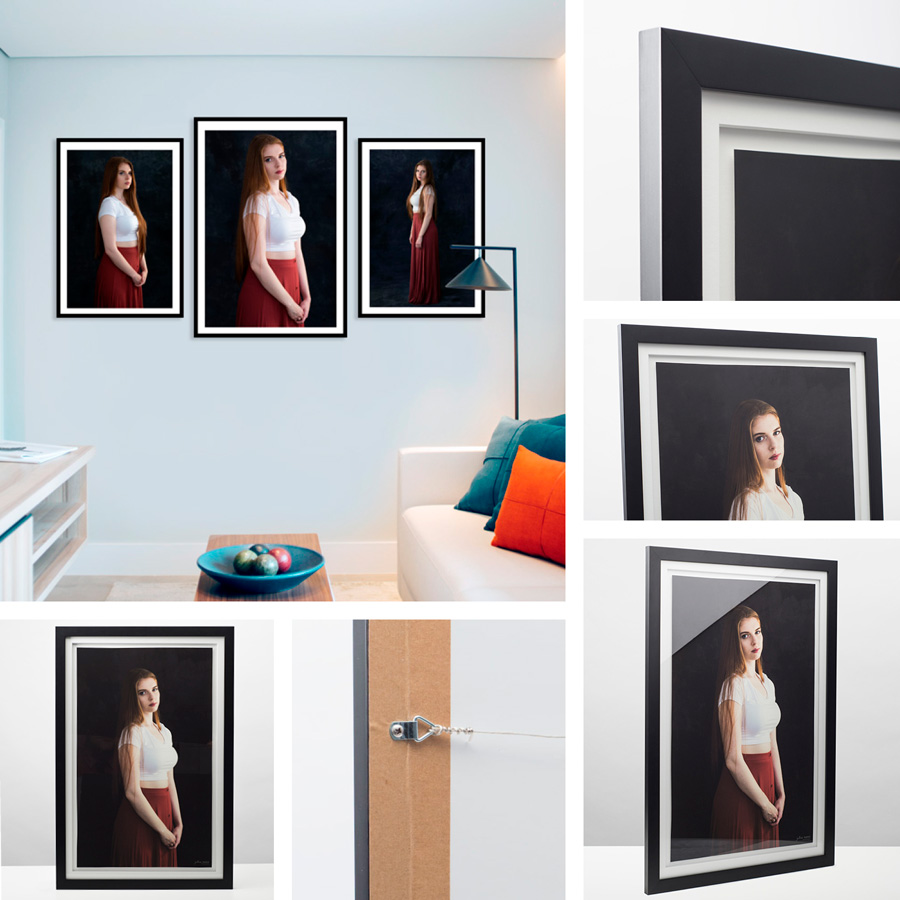 Our range of framed prints comes with options for black, white, oak or white-wash mouldings. Most of these choices are versatile to suit most houses, depending on what will look best with your images, and the style of your home and furniture.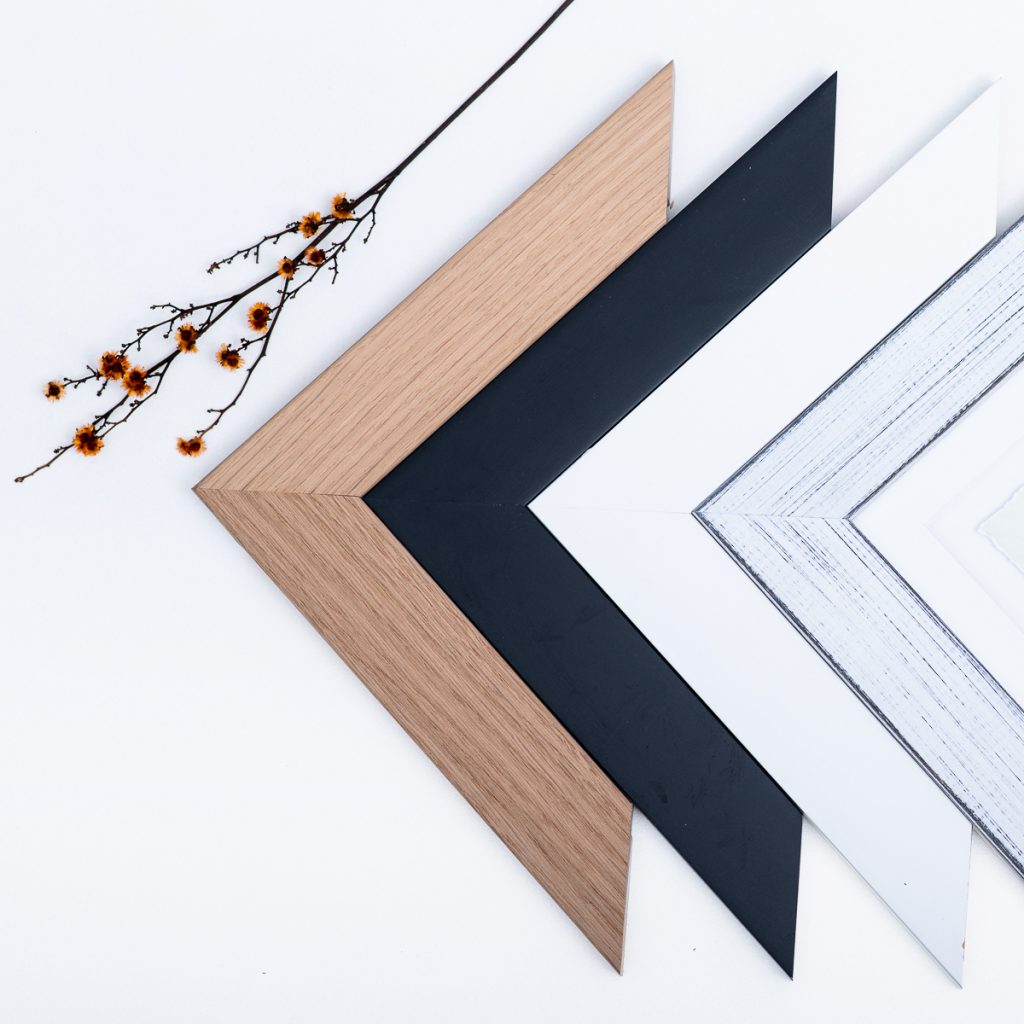 In regards to matting, you can choose from several options.
Our matting choices include:
No mat (edge to edge framing).
Traditional mat.
Floating mat, with a straight edge.
Floating mat, with a torn edge (shown below).
You can also select the colour and core of the mat. Options are white or black, with a white or black core (the core is the inner, exposed bevelled edge of the mat).
Size Options for Framed Wall Art:
Our framed wall art range allows you to print your family portraits as big as 40×60″. This allows you to create some really stunning feature images.
We can also size your portraits anywhere from a Mini size (8×12″ / 12×12″) to the majestic size (40×60″).
Framed Wall Collections:
We have several collections for framed images, including collections with multiple family portraits in the one piece.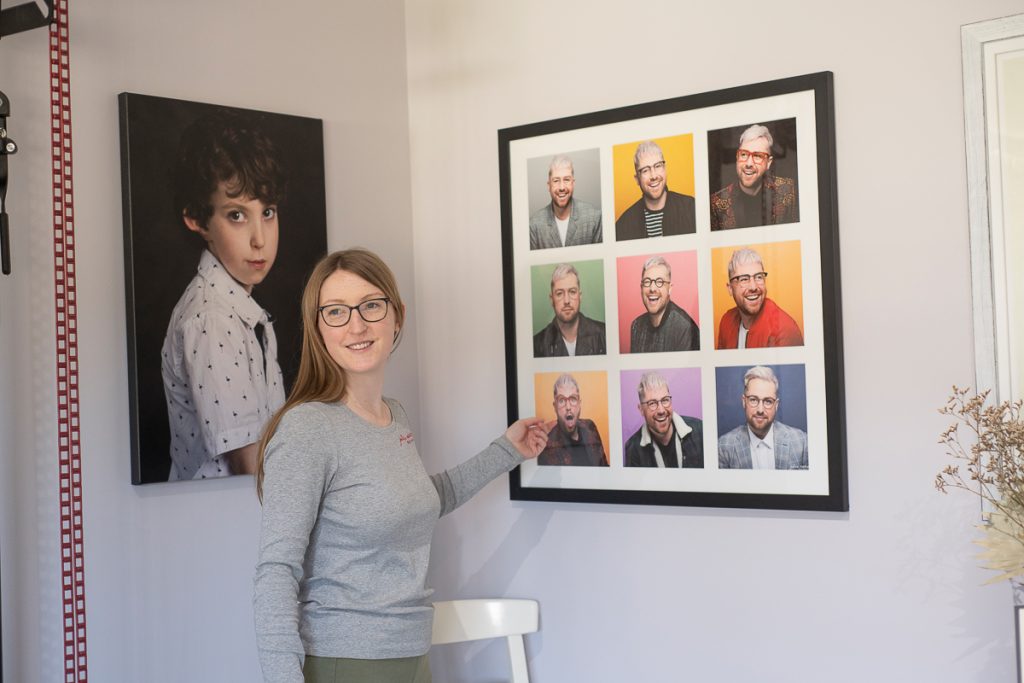 The Grevillea collection, featured above, is a storyboard that includes nine square images in the one frame. These are matted for a beautiful finish. What is great about the Grevillea collection is its ability to showcase a range of images in a smaller space. It works well to showcase different members of the one family, or it can be a great feature piece of just one person (like in my studio sample, above).
There is also the Orchid collection, which showcases three images in the one frame, with a panoramic finish rather than square.
Framed collections can also be customised to our other standard collections: banksia, daffodil, and blossom.
Different Ways To Display Your Framed Prints:
Choosing framed wall art of your family portraits is going to depend primarily on space, and your family style.
Look at the colours and tones in your house before selecting a frame moulding colour.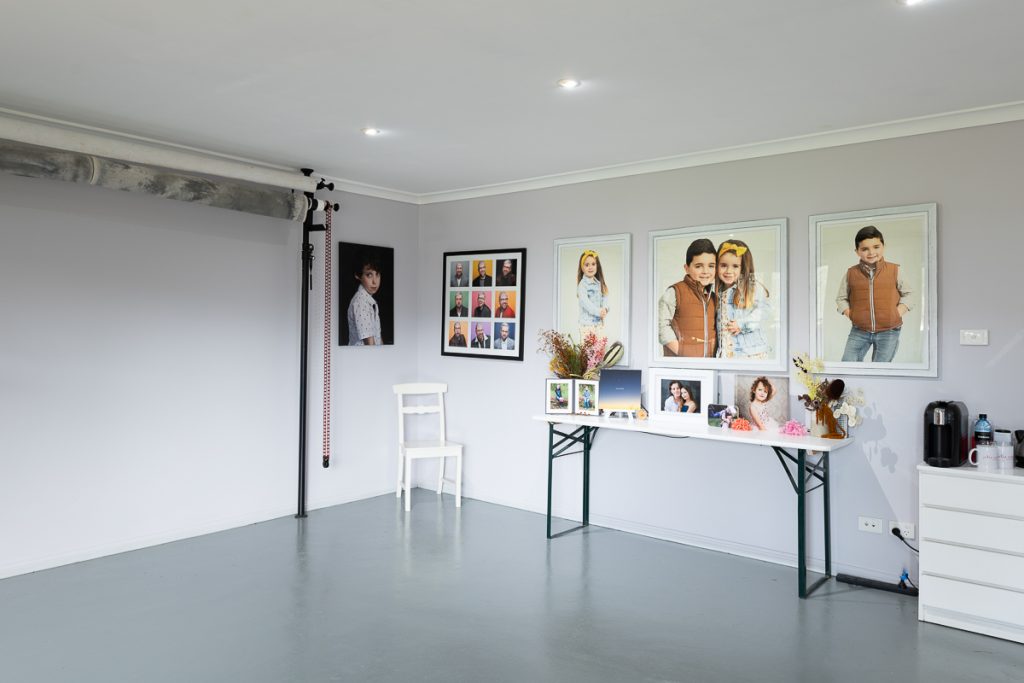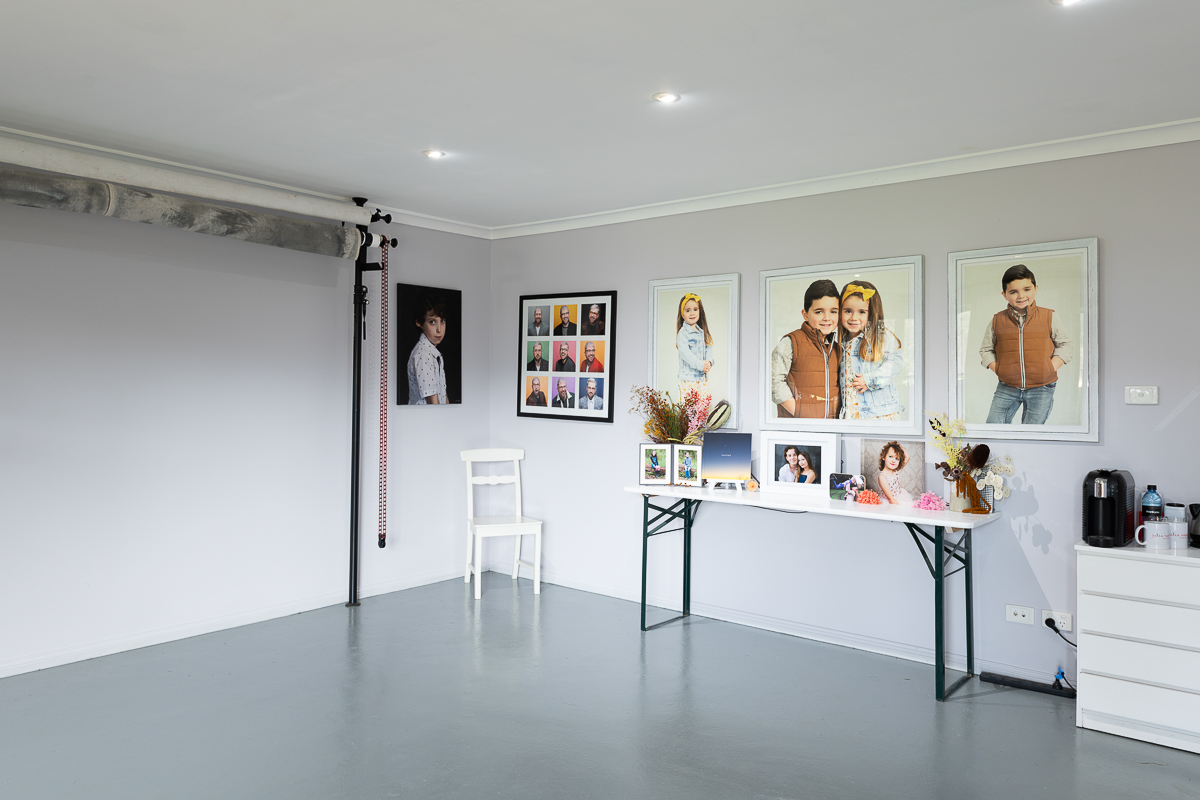 If you wish to display a group of frames, you can start with one of our collections. Alternatively, you can create your own collection with individual pieces of your size choice to group together, or display on their own.
---