Family Portrait Print Feature:
Wooden Prints
For A Unique Point of Difference, Don't Look Past Wooden Prints.
With a soft, pearly texture, and a unique wooden edge, wood prints are like no other product. These prints are a really unique way to showcase your family portraits – you can't just pop into your local department store for a print like this!
What makes the wooden print range special is their production. Using one of the top Australian Photographic suppliers, our wooden print range uses FSC certified timber (that's sustainable timber, and you can read more here). The 20mm panels are resistant to moisture and humidity too. 
The print itself uses archival paper and ink, and is laminated to give it a protective coating, making your final artwork ready to hang and last for years to come. 
Size Options for Wooden Wall Art:
Depending on your spaces at home, there are many options you can explore when it comes to printing your family portraits as a wooden print.
For the wooden print range, we can work with sizes anywhere from a Mini size (8×12″ / 12×12″) to a Feature size (30×40″ / 40×40″).
Your portraits can be customised to rectangular, square or circle prints. For the rectangular and square prints with edges, they can have a sharp or rounded edge.
Wooden Wall Collections:
What is great about wooden prints is their versatility in our collection range.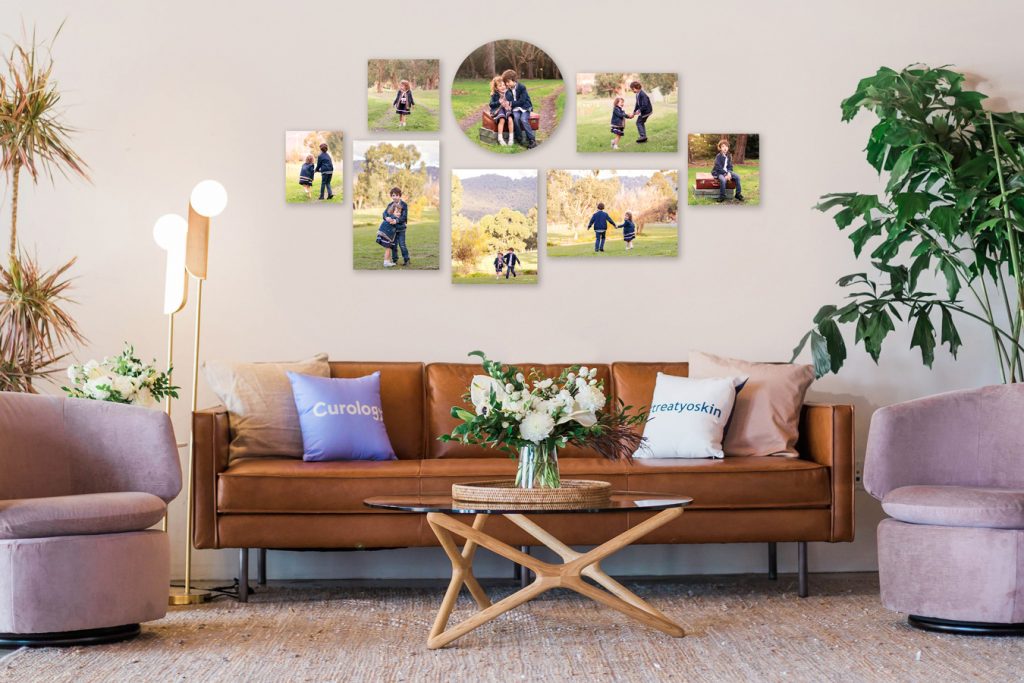 The Acacia collection is exclusive to the wooden range. It features 8 prints ranging from 8×10″ to 12×18″, and includes one 16″ diameter circular print too. This collection is great to really showcase your family portraits as a story. You can display sibling portraits, the full family, couples and even the family pet. 
You can also customise the Banksia, Daffodil and Blossom collections with a wooden finish. 
Different Ways To Display Your Wooden Prints:
It's always fun customising your family portraits to your home. Each family is different, so it's best to think about how you want to make a statement.
You can choose to have a single, large wooden print. Our studio showcases a showstopper 30″ diameter circle print as a single feature. Another great size for a feature print would be a 30×40″, or even 40×40″ print to really become a 'wow' piece.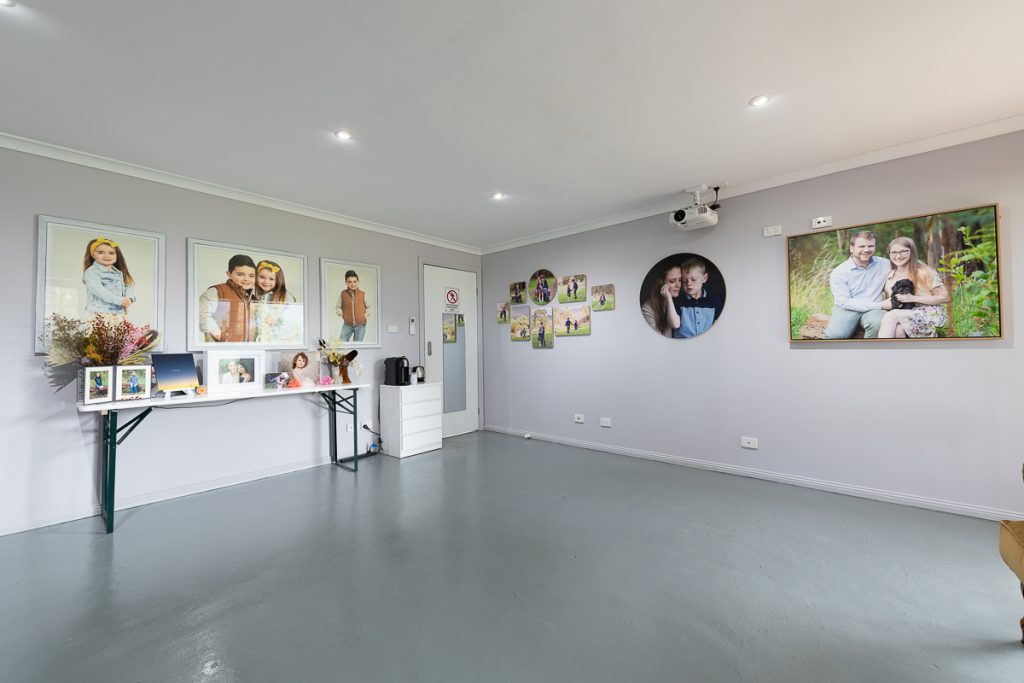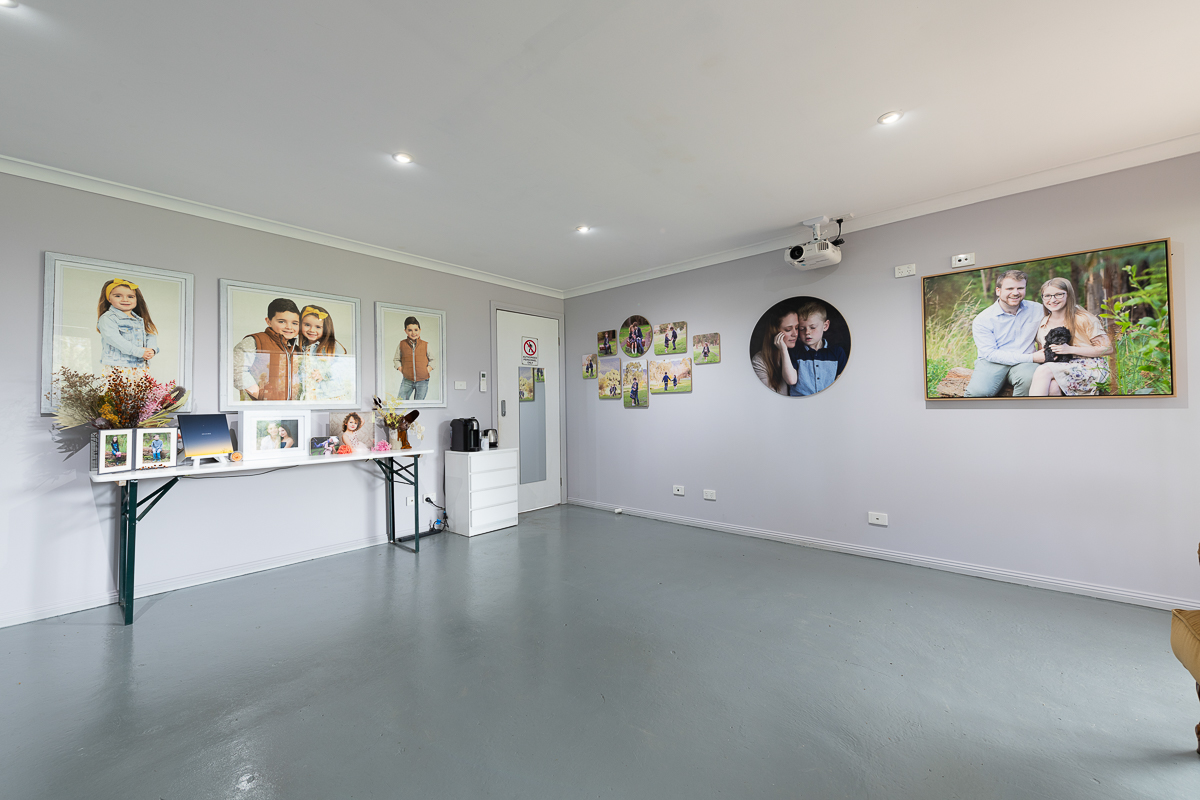 You can also see an example of the Acacia collection in the image above. I love the versatility in this collection too. You can display as we've designed it or rearrange to your desire.
You can also split up the Acacia collection and display different prints in different rooms. The smaller 8×10″ and 10×10″ prints will sit nicely on a desk or tabletop too.
---