Julia's favourite
Children's Portraits
There's something amazing about being gifted with the task of capturing a portrait of a child.
It's not only capturing a moment in time, but it's preserving a family legacy.
I love being able to photograph children, capture their personalities, their laughs, their funny faces. 
Kids have a tendency to just be THEMSELVES in front of the camera. The younger the child, the more carefree they tend to be – once they've opened up, of course.
But as we each grow older, we start to become insecure and become more aware of other people's thoughts. This impacts our own thoughts on ourselves, and it's my biggest battle as a portrait photographer.
So when I get to capture portraits of children, I love that I get to capture that carefree, innocence. It's amazing to be able to preserve little personalities – forever.
My favourite children's portraits:
I've been lucky enough to have captured hundreds of children's portraits. From in the studio, to outside, to in a kindergarten playground. While every shoot is as different to every child, I of course have some favourite portraits that stick with me.
Have a little look below. I can't include all of my favourites, but here are a few that catch my eye for different reasons: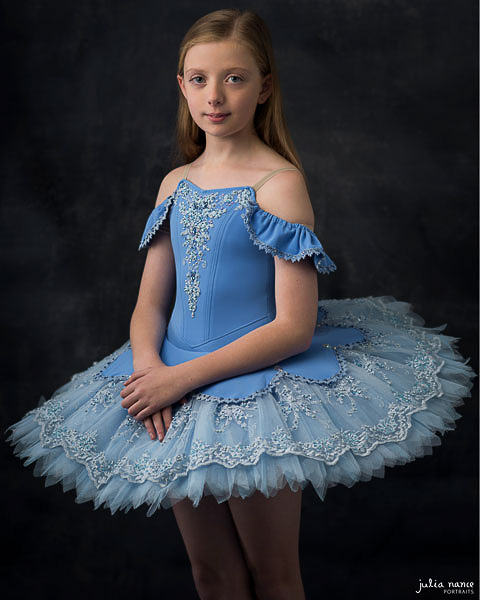 Annabelle:
This gorgeous girl was a pleasure to work with. So kind, thoughtful and sweet.
Annabelle is a passionate dancer, with ballet being one of her many talents. I captured her in this stunning blue tutu, and it perfectly matched her beautiful blue eyes.
What I love about these shots is how they capture her youthfulness and dedication to ballet. You can't deny that Annabelle is a true ballerina at heart, and it's something she carries very deeply.  
Maggie:
With such a natural, contagious smile, how could I ever forget Maggie?
Maggie had just moved back to Australia after I took this portrait, after having lived abroad for years with her family.
She was such a champion to work with – taking direction in front of the camera so well, and having a great time as we went along too. 
This outdoor image of her is so carefree and relaxed.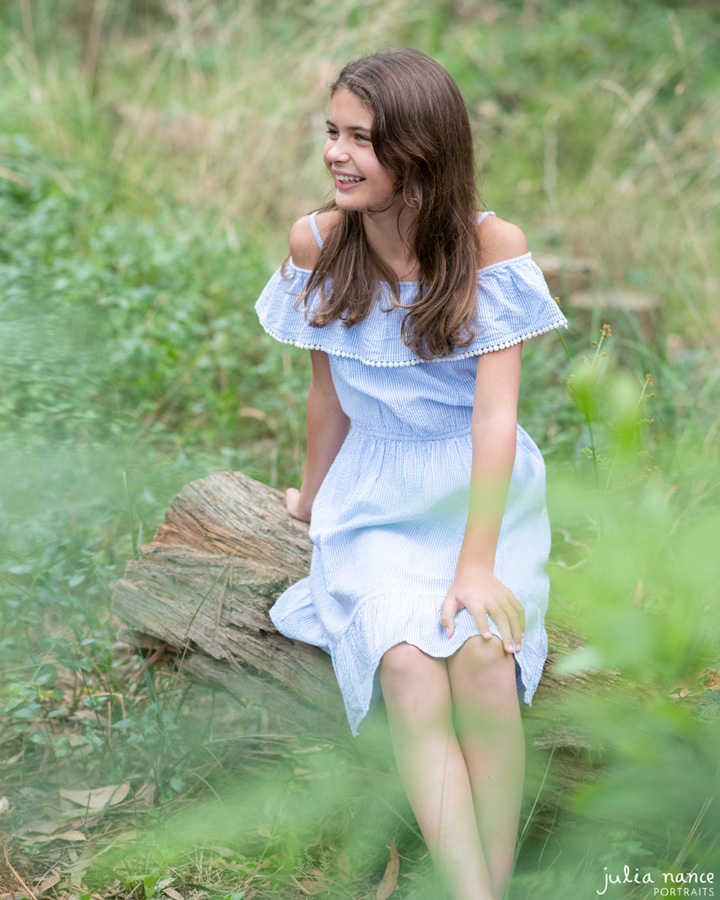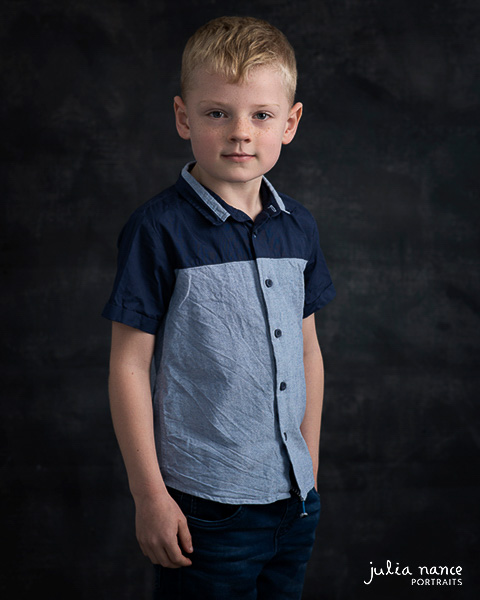 Ethan:
I met Ethan when he was only three years old. A head full of white-blonde curls and following his Mum like a little shadow. 
Ethan has since grown into such a handsome young man, and I have always felt this portrait captures that sophistication of growing up. His independence has soared since I first met him all those years ago!
Amber:
Photographing this age group can be challenging at times. Amber, however was an exception.
With her adorable red girls, cheeky smile and adventurous spirit, Amber made this shoot a joy.
We had such a ball running, exploring, laughing during this shoot. This portrait of Amber really sums up her bold, fun personality.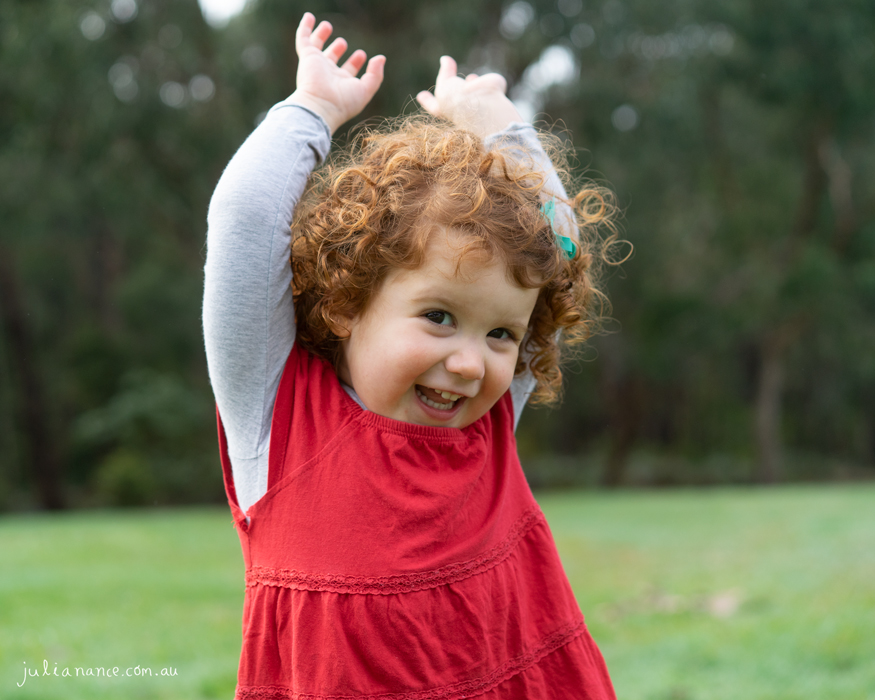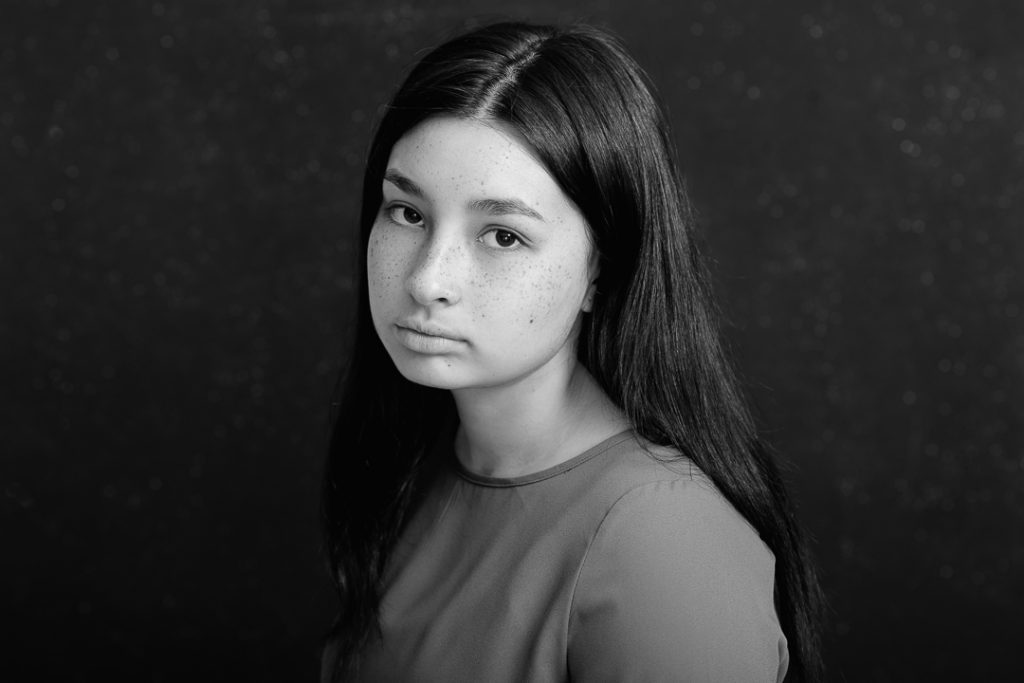 Jaya:
Sophistication and style. Jaya is one beautiful teen who pulls of the black and white look.
This serious portrait in the studio can't be pulled off by everyone, but Jaya effortlessly has a feel of class with this portrait.
Winton:
Discoverer, adventurer, explorer. Winton took to the surrounds of the studio and had the time of his life.
We had lots of laughter, games and fun. It's little in between shots like this that I love – capturing Winton as he storms up the hill with some gorgeous light behind him.
What a champion.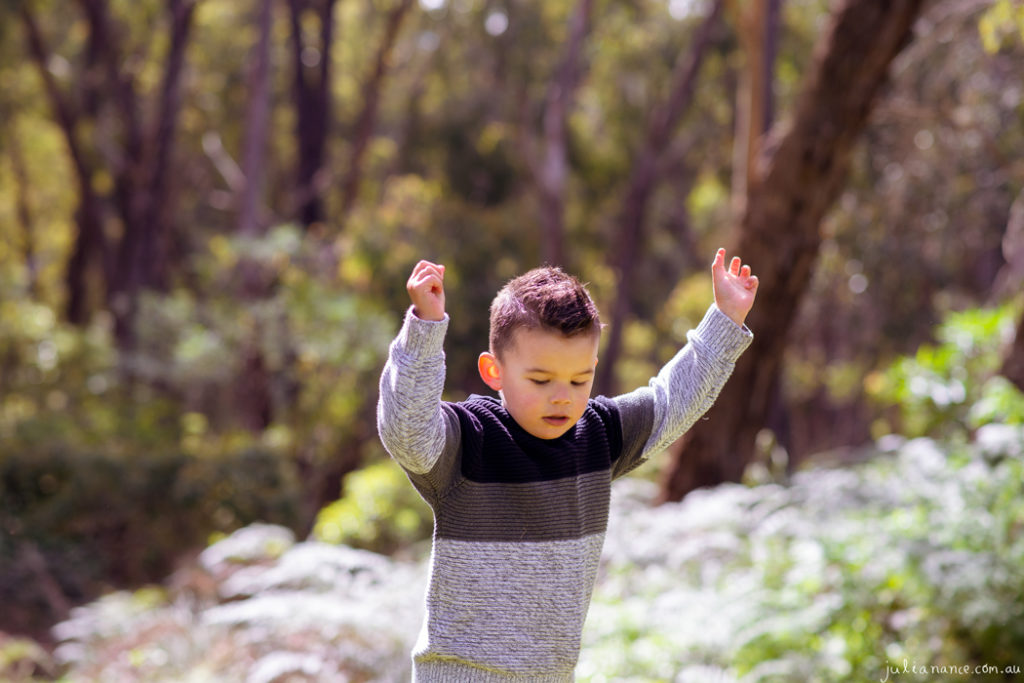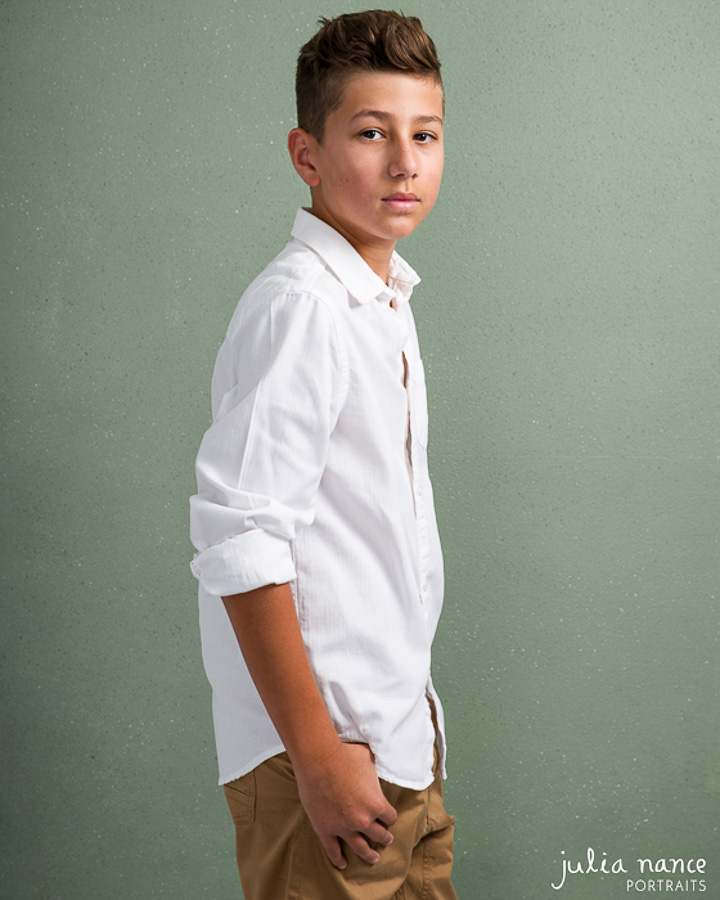 Noah:
Out of all the young men I've photographed, Noah was up there with having some of the best style ever.
Complete natural at posing for the camera, Noah was so easy to work with, great at following direction and a true style icon.
Beachie:
With a head full of curls, a cheeky personality and an infectious laugh.
Beachie made herself right at home in the studio. We got to explore lots of really cool outfits, poses and have lots of giggles as we went.
I love that this portrait captures that sense of cheekiness as well as a bit of innocent wonder too.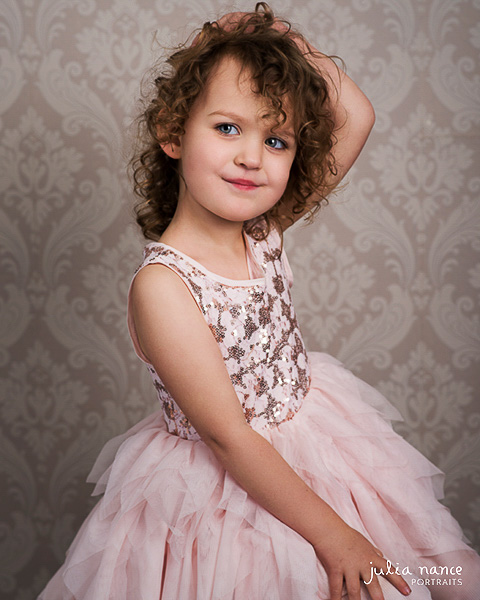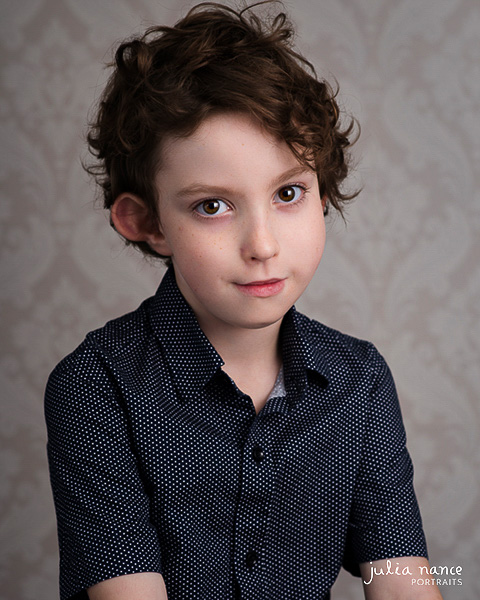 Oscar
Charmingly patient, Oscar was one of the most delightful young men I've had in the studio.
At only 7 years old, Oscar was a great listener, followed my posing direction perfectly, and nailed all the angles I could give him.
We captured portraits that made him look and feel a little grown-up, but you can see that little cheekiness in his eyes and smile here. 
Ready to book in your family portraits?
We offer children's sessions, family sessions, and sessions for men and women who want to look and feel amazing. Choose from our fine art or lifestyle sessions, and make a booking!