Kid's Confidence Campaign
Bartek
In 2020, I started the Kid's Confidence Campaign
It was a passion project inspired by my own experience with photography. Being in front of the camera to help friends with university assignments not only helped me embrace and accept how I looked but increased my confidence in myself.
If only I had of experienced this when I was younger! So I created an experience that was all about celebrating young people and encouraging them to bravely step in front of the camera and be themselves.
The Kids' Confidence Campaign is all about building self-esteem and embracing who we are. It's inclusive of everyone – no matter if you've had photoshoots before or not.
Meet Bartek, 11 years old.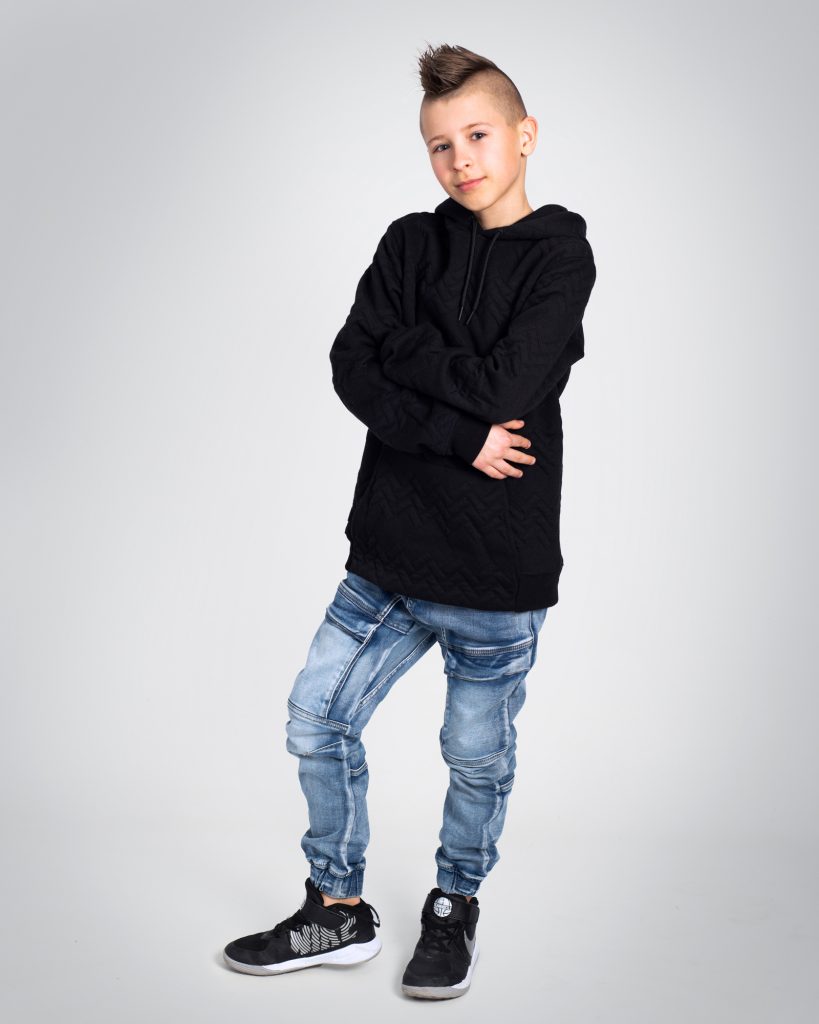 When I met Bartek over zoom, I met a sweet young man who was polite, kind and sweet. We went over his outfits and talked about images in his pre-shoot consult.
Bartek and his Mum, Kasia, spent Melbourne's lockdown exploring lots of local parks, walking tracks, and spotting Australian wildlife. They're from Poland, and moved here with no other family or friends – which is just amazing.
Beyond this, Bartek is passionate about dance – particularly hip hop. He has a local dance group that he participates in, and he even showed me some of his dance moves. We incorporated these into his poses during his shoot.
My favourite things about working with Bartek:
My favourite thing about working with Bartek would have to be his kindness. Bartek is thoughtful – offering to help me move my backgrounds and props as we went. He was happy to contribute ideas but also let me do some different things with lighting and backdrops too.
Bartek said his favourite things about himself are his responsibility, his leadership skills and confidence. In fact, at the end of 2020 Bartek had a massive achievement: he was made school captain of his school for 2021!
Bartek's Final Images: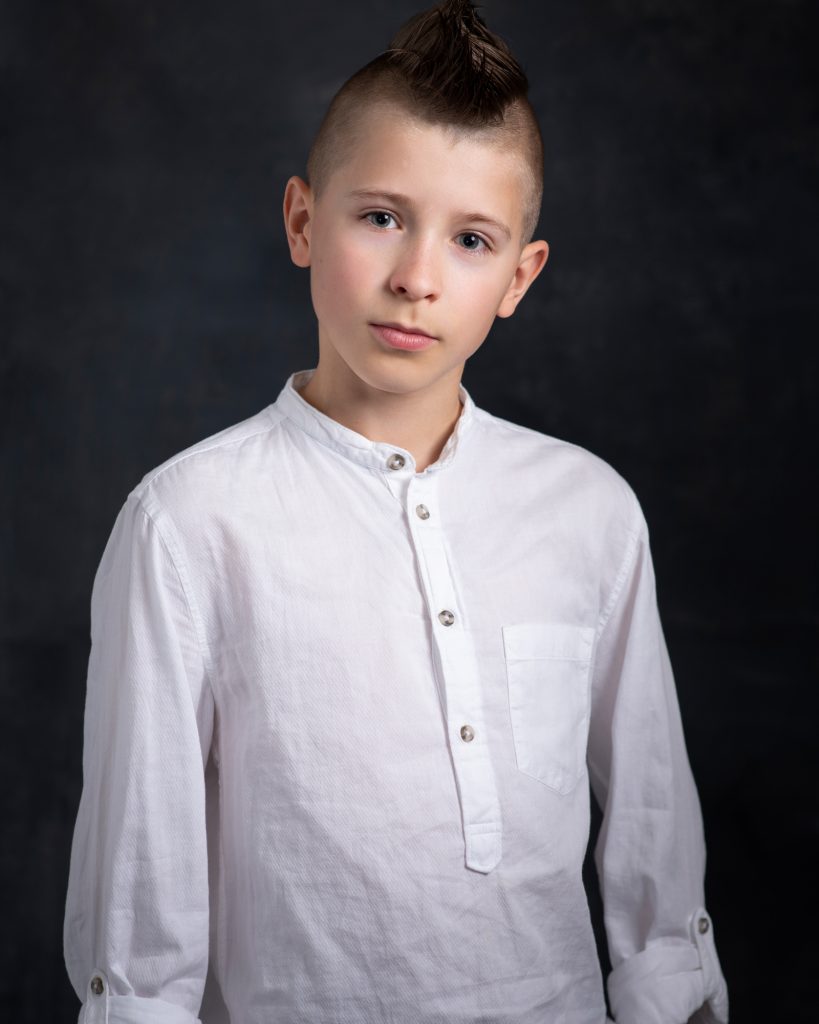 We created a great portfolio of images of Barkek, from fine art portraits to contemporary dance images. Headshots to full body. Dark backgrounds to light backgrounds.
Bartek was the star throughout them all. He was guided with my posing advice, but also took the lead and showed me some poses that related back to his dance – which was awesome.
We created a portfolio of five matted prints, showing a range of his favourite shots that he has been able to use across his social media too.
Let's have a look at how Bartek felt about his experience.
I asked Bartek and his Mum about their experience with me, and both rated it 10/10. While Bartek said he was pretty confident before his shoot (as it wasn't his first photo session), he had lots of fun during our time together.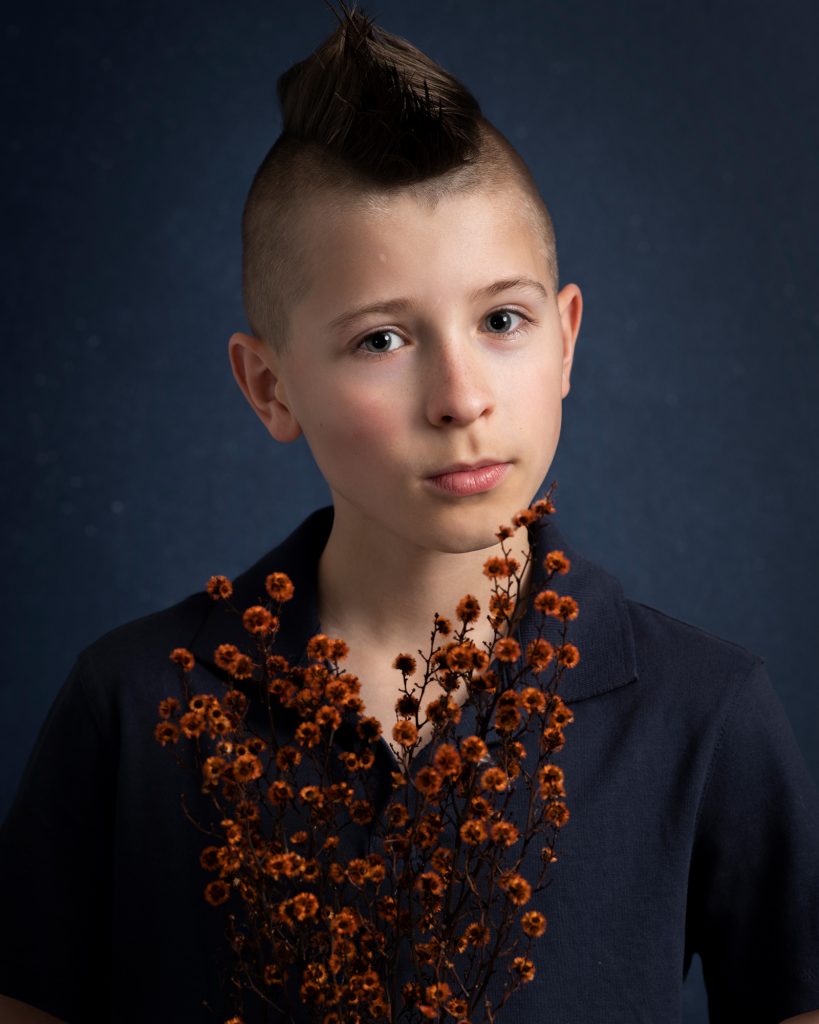 When reflecting on his experience, Bartek said his favourite thing about the shoot was that "It had different characters in every photo", and he said that they were "great memories for the future."
In regards to his confidence, how did Bartek find the shoot helped his?
"For sure – Love my photos. And it's awesome when you can feel like a super star."
His Mum, Kasia said that after the shoot "He [felt] even more confident and he believes he can be a good model". 
When asked about whether Barek thinks professional photoshoots can help with confidence and self-worth, he said: "I think everyone should do it Every one is a beautiful person in his own special way".
A special second photoshoot…
While Bartek, Kasia and I couldn't catch up for a while after his photoshoot, we did get to meet again after Melbourne's second lockdown. This time it was to not only view his Kids' Confidence images, but for the two of them to participate in a lifestyle mini session together.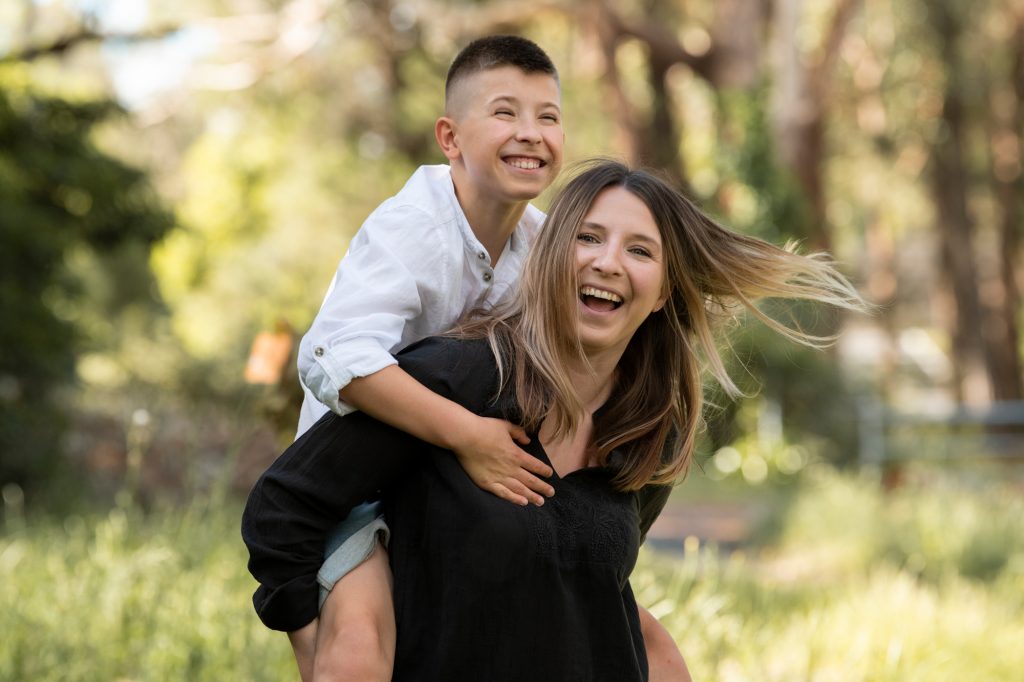 Kasia wanted some special portraits of her and her boy. Being able to capture them in the Australian Landscape was even better – it's a place where they connect and something they both love, especially having moved here from Poland. The images of them together have been perfect to share with friends and family back home.
A look at Bartek's Kids Confidence Campaign Photoshoot:
Check out Bartek's session with the behind the scenes video below!
Do you know someone who would love to join the Kids' Confidence Campaign?
No matter what experience you have, photoshoots are for everyone! You can book your own Kids' Confidence session and join in the fun.