Kid's Confidence Campaign
Cooper & Liam
What is the Kid's Confidence Campaign?
Last year, I wanted a way to allow kids to celebrate who they were. It was a project inspired by giving young people an opportunity to build confidence in front of the camera, and get special images that they not only love, but mark this time in their lives.
So early this year, I was so excited to reintroduce the Kids Confidence Campaign over the Summer school holidays!
Meet Cooper & Liam – aged 10 & 9 years old.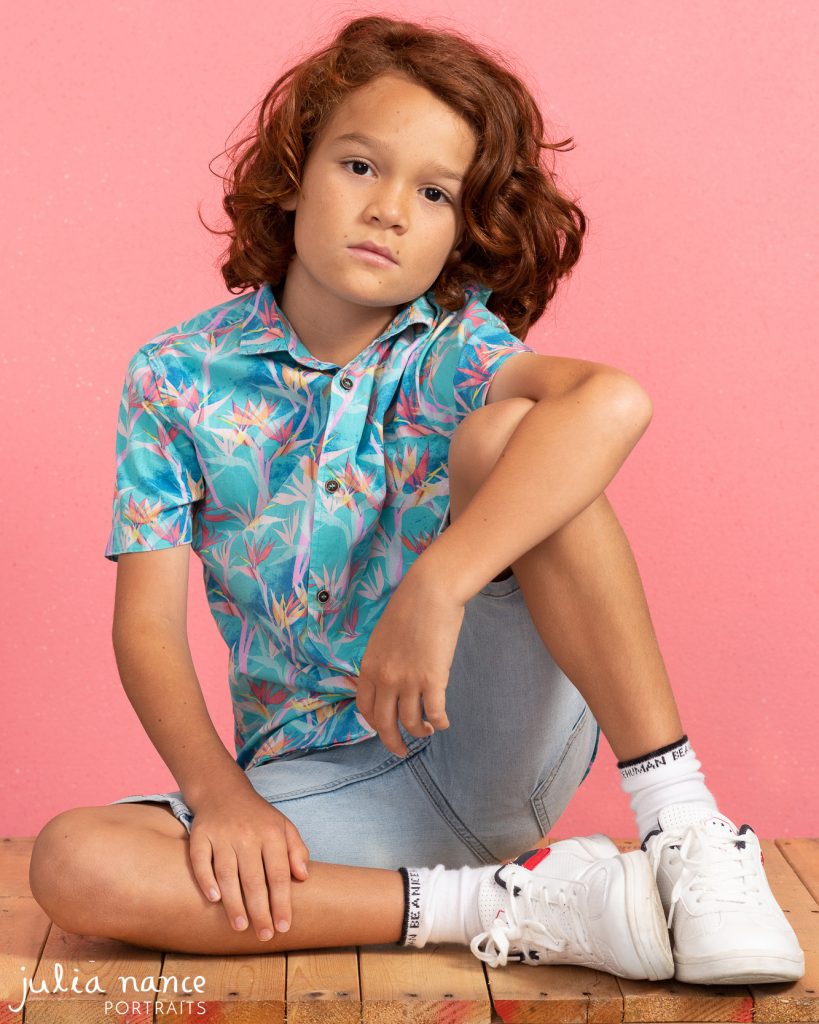 Cooper and Liam are two brothers who already love the creative industry. They've been featured in The Little Magazine February issue, and have been acting for a few years already. 
Outside of acting and modelling, the two boys have other hobbies like Surf Lifesaving over the summer months – which is really awesome. 
My favourite things about working with Cooper and Liam: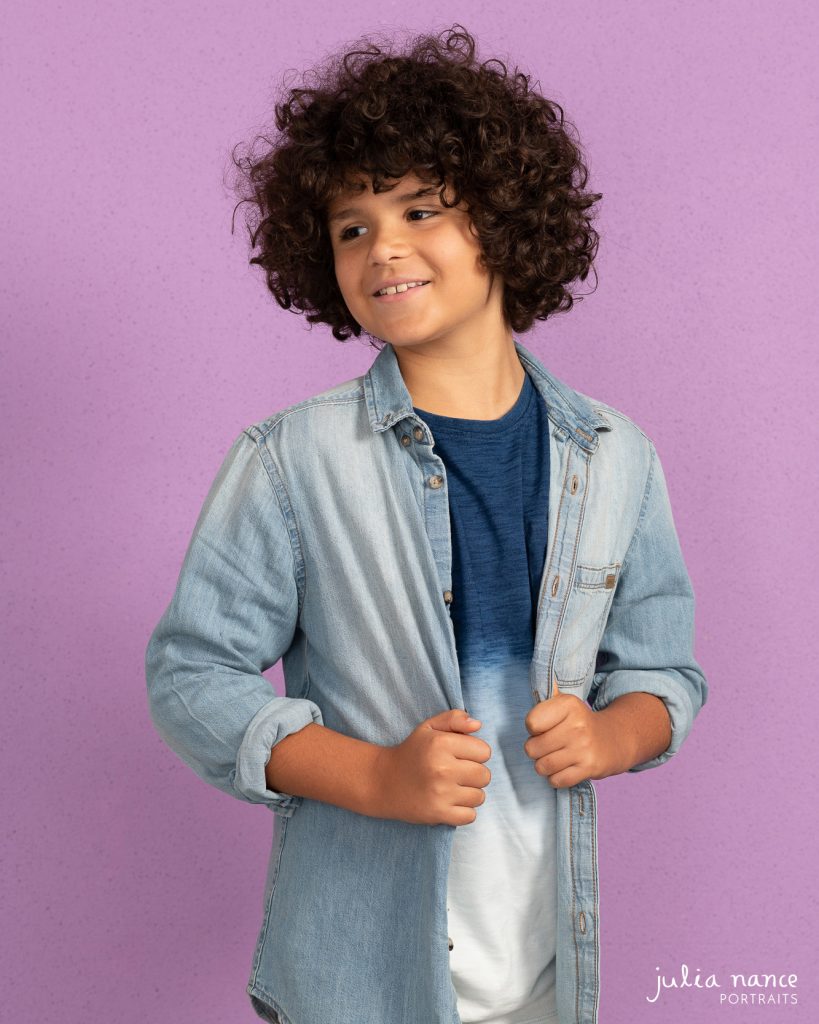 It was so lovely working with Cooper and Liam. As brothers, you can see their support for each other. 
Cooper had all the cool, calm and collected confidence of a 10 year old that I wish I had at his age. He stood tall and posed with all the assurance in the world. Liam rocked the photoshoot as well. He has a beautiful smile and showed us some cool dance moves.
It's not always easy to feel confident to dance in front of other people, and I was so grateful that both the boys were willing to let go, have a little fun, and be themselves.
Both boys were open to trying new ideas, different backgrounds, outfits and colours. They had ideas themselves and they also let me run with some of my ideas too. The result was a fun session that we were all involved in. 
Cooper and Liam's final images: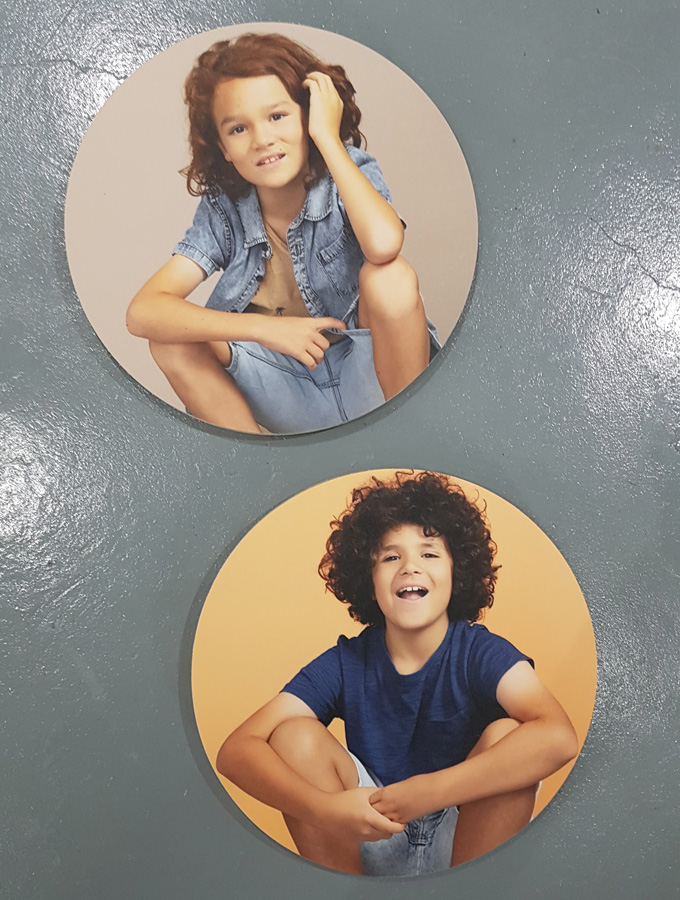 When chatting with Mel, Cooper and Liam's Mum, we thought that brighter colour would suit the shoot for the boys. We captured some fine art portraits at the start, and then moved onto using different coloured bright and bold backgrounds.
Their home is light and modern, but already features colourful artwork in the main living space. We figured that another splash of colour of the boys would complement their other pieces, and settled on two circular wood prints to display near their dining room.
Let's have a look at how the boys felt about their experience. 
When we reflected on the experience, Cooper and Liam said that they were looking forward to feeling more confident in front of the camera. While they weren't always sure of where to stand or look, they said that as we went along they felt safe and encouraged. 
They said the photoshoot "was fun and Julia really made us feel comfortable. She had great ideas and knew what colours helped bring out the best of us.'
Mel said that the boys are now more confident when they attend auditions, and loved how the images captured a sense of 'fun' and made the boys look amazing.
Mel said: "We were unsure what the shoot would entail but Julia was wonderful professional friendly and warm. She made us all feel very welcome and worked so well with Coop and Liam"
Watch a Behind The Scenes Video of Cooper & Liam's photoshoot:
What could be better than to watch the session yourself! Here's a snippet of what it was like to work with the wonderful Cooper & Liam:
Do you know someone who could benefit from their own photoshoot?
Everyone deserves to feel great and be in the spotlight! If you know of a young person who would love to participate in a confidence-building session, why not join the campaign!